When looking for trends to incorporate into your kitchen, you can easily get lost in the sea of choices. It takes time and precision to determine what works for your kitchen, especially for modern kitchens. Because modern trends are out the door almost as fast as they are in, it can put a lot of pressure on most homeowners. However, you can use style and functionality to decide the best trends for your kitchen. Below we have compiled some top picks for when it comes to modern kitchens by factoring in flexibility, style, and functionality. We hope in them, you will find inspiration and advice to boost your modern kitchen. 
1. Invisible Kitchens


We already sense your hesitation to embrace this kitchen trend so let's get your concerns out of the way. Just because you can barely tell it's there doesn't take away from this kitchen's maximum functionality and practicality. It creates a sleek and discreet space by blurring the invisible line that separates the kitchen from the rest of the house. The goal is to make the kitchen stand out less by letting hardware like taps, sinks, and cooktops live out of sight. Appliances are primarily stored away or displayed subtly, and the color scheme design throughout the kitchen is continuous. 
2. Double Kitchen Islands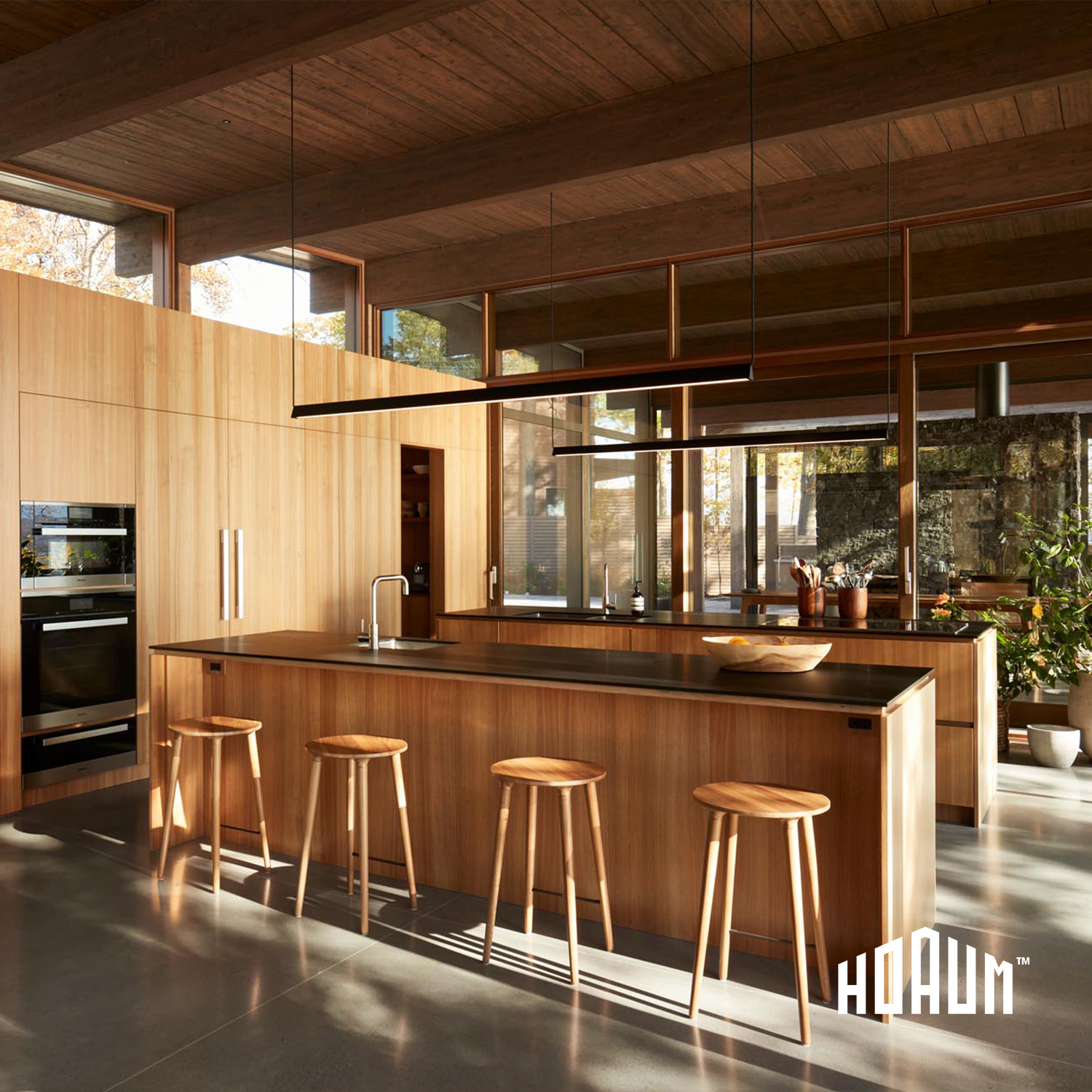 Why go double when single works just as well? Because two is always better than one. Double kitchen islands are multi-functional, providing a comfortable workspace for extra prep, working, dining, and storage room to house more appliances. Because the islands are strategically placed, they remain within reach as you work. Alongside this, double islands are show stoppers drawing the eye to your kitchen space; however, you can also add luxury appliances like a wine cooler or coffee machine to inject some decorative interest. 
3. Stylish Breakfast Bar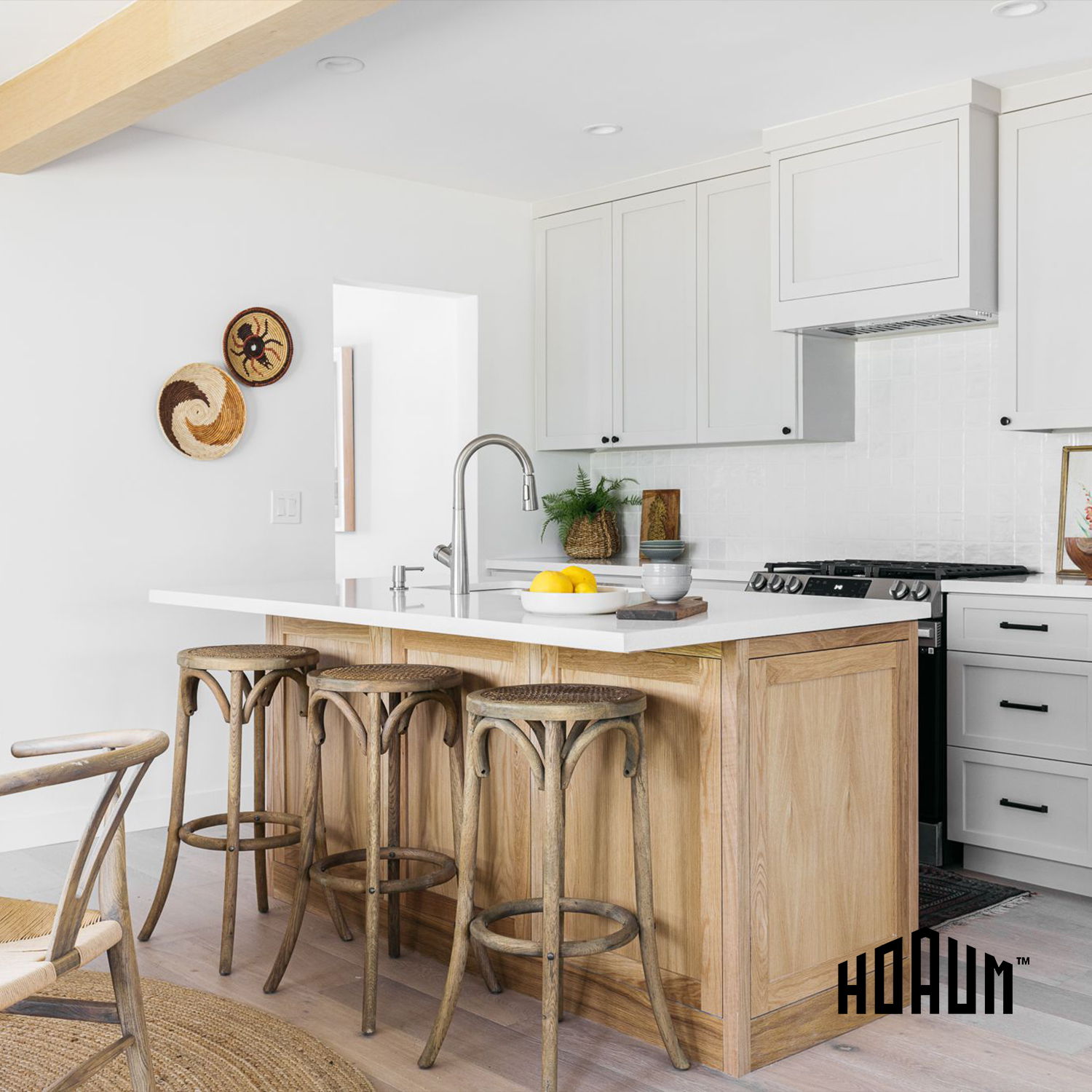 The breakfast bar is becoming one of those kitchen trend ideas that combines functionality and aesthetics. And what better combo for your kitchen remodeling? A breakfast bar can be an asset, serving as an impromptu dinner space while adding more style to your modern kitchen. Even with a small layout, you can still create a luxe look; pick between a statement color or test out different texture ideas to draw an eye to your breakfast bar.
4. Kitchen Zoning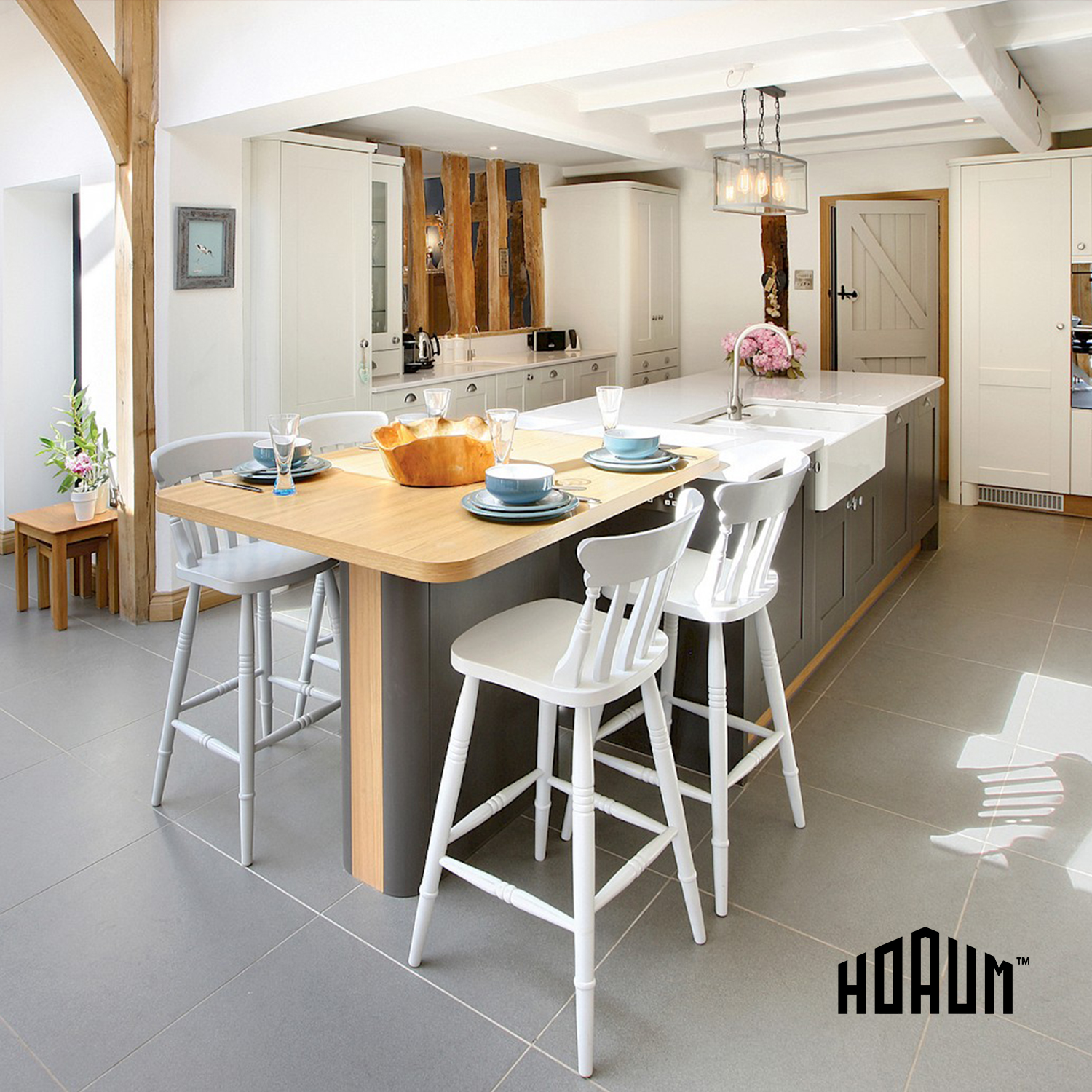 Attaining a contemporary kitchen design that is beautiful and functional is the goal of every homeowner. Kitchen zoning allows you to optimize your kitchen space by placing items where they are most relevant. For instance, the sink and dishwasher are better situated next to one another for easy clean-up. Alternatively, placing the kitchen island near the pantry saves you a lot of back and forth when meal prepping. When done right, zoning can elevate efficiency in your kitchen; however, you need to factor in both the design and kitchen needs in the process. A kitchen remodeler can assist you with planning in key zones that maximize efficiency in the kitchen. 
6. Kitchen Pantry


Allow us to reintroduce this trend which is now making a comeback and this time with a vengeance. Formerly a storage space where we dumped consumables or things we did not want in our kitchens, pantries are re-emerging as their own element in the kitchen. As organizing aficionados continue raving about the different pantry designs owning their kitchens, we appreciate the excellent blend of aesthetics with practicality of pantries. So who are we hold your kitchen back from this ultra-efficient trend? 
7. Smart Outdoor Kitchens


The trend toward smart outdoor kitchens has soared recently, and we are all for it. Make the most out of your outdoors and hop on this kitchen trend, because why not? It is an opportunity to expand your kitchen territory outdoors and enjoy the sunshine and garden views as you prepare mouth-watering meals and entertain guests. Don't let the climate stop you; you can still make good use of your outdoors by employing the help of an expert when revamping. Ask your kitchen remodeler to help you pick out materials that can put up with elements exposure and well-ventilated appliances for the outdoor kitchen. 
Takeaway
Harness a high-end feel in your modern kitchen with any of these trends. As well as creating a visual appeal in your kitchen, these possess that timeless element that will serve you for years while remaining in style. With help from our remodeling professionals, you can figure out something that matches your kitchen needs and style. Discover how to attain your kitchen vision by filling out this form with your project details.