Outdoor kitchens are all the rage, and we're counting on them to stay so. That's to say, if you haven't yet had the chance to experience al-fresco dining, you still have a good shot at it next year. Outdoor kitchens have amassed quite a popularity with remodelers and developers who look to them for their appeal, convenience and returns in upscaling a property's value. For the regular homeowner, outdoor kitchens do as much as extend their living and entertainment space, cut back energy bills and enhance the quality of time spent outdoors. Would they be a worthy investment for your home? Absolutely!

Top 3 Critical Elements Of Outdoor Kitchens

If you've had your eyes on an outdoor kitchen i your next remodeling project but need help figuring out where to begin, you're lucky because we'll cover the basics of setting up an outdoor kitchen. Don't get us wrong; there's so much that goes into exterior kitchens; however, these three elements lay the foundation for the process.

1. Worktop Space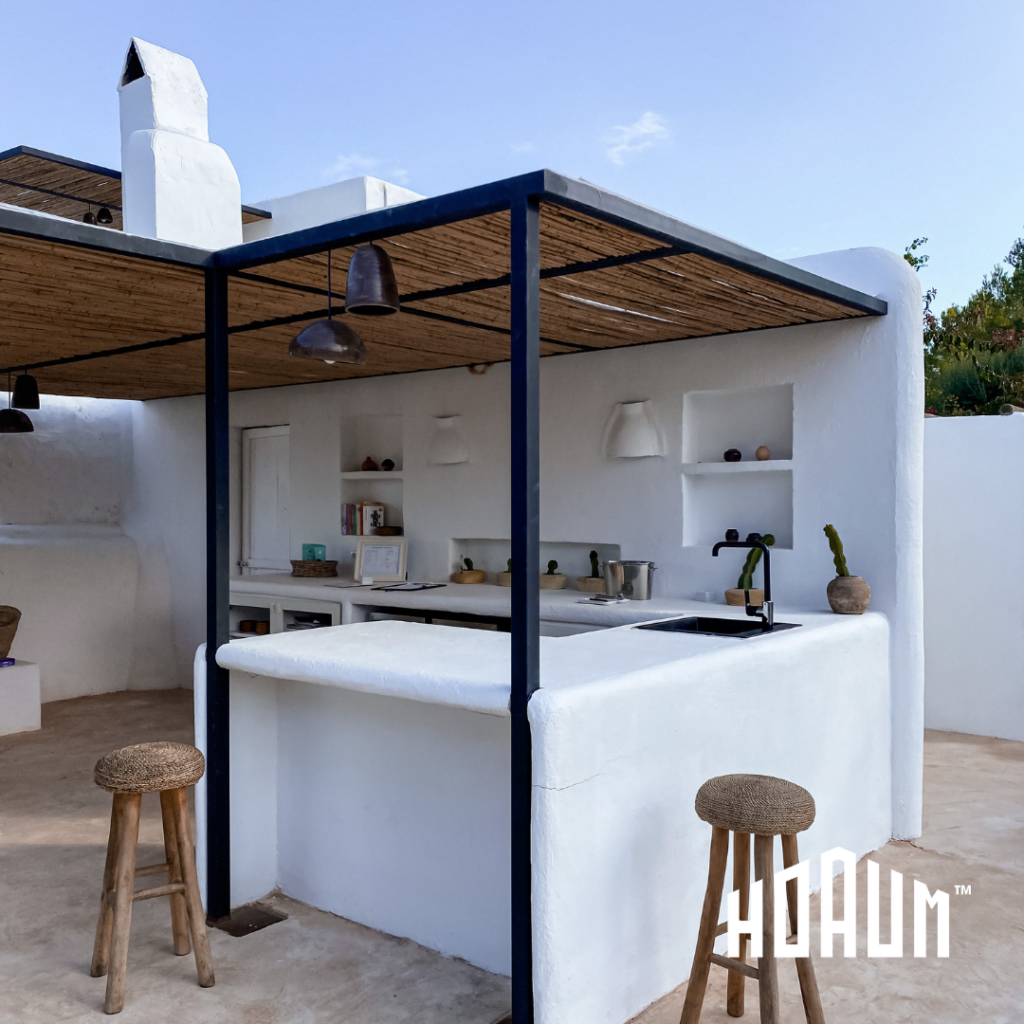 From food preparation to cocktail artistry and barbecue sizzling, countertops are the heart and soul of kitchen remodels. If you're looking to set up an exterior kitchen, this will be among the first things to check off your list. Get the ball rolling by figuring out your outdoor kitchen style first and then tie that together with your needs- durability, affordability or aesthetics. Proceed to round off this process by exploring the available market options and their features. Better yet, have a remodeler walk you through each countertop material, pros and cons, longevity, pricing and maintenance. These professionals are also pretty versed in countertop installation, making the process an easy trip.
2. Cabinetry
Who wants to make countless trips indoors for a handful of spices and kitchen towels? Save yourself that hassle by investing in integrated cabinets for your exterior kitchen. These additions will be convenient for stowing away those BBQ covers, utensils and condiments, leaving your workspaces and floors free of clutter. Apart from playing that storage card, fitted outdoor cabinets significantly minimize the risk of accidents and potential damage to items from dust, bugs and moisture exposure. Have a professional remodeler work with you to find the best cabinet designs to suit your kitchen space, style and needs for impressive results.
3. Flooring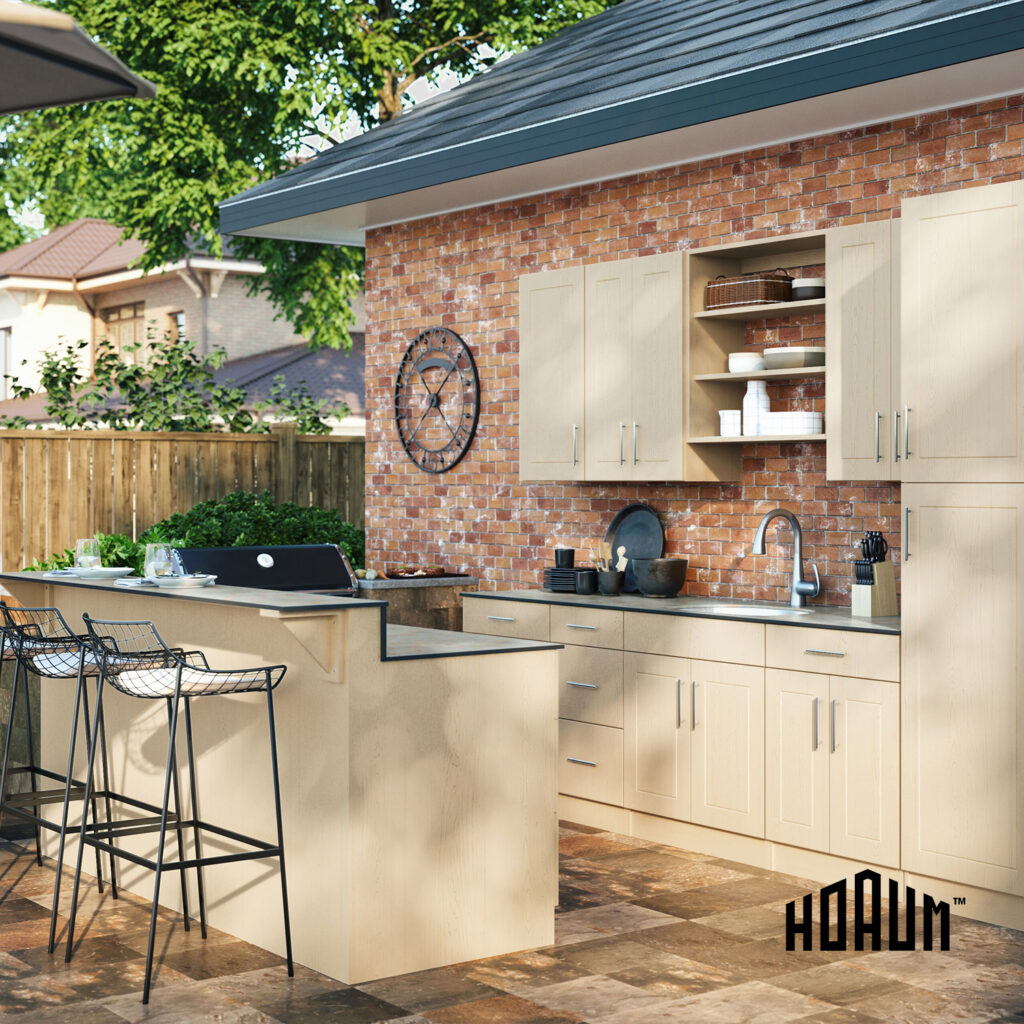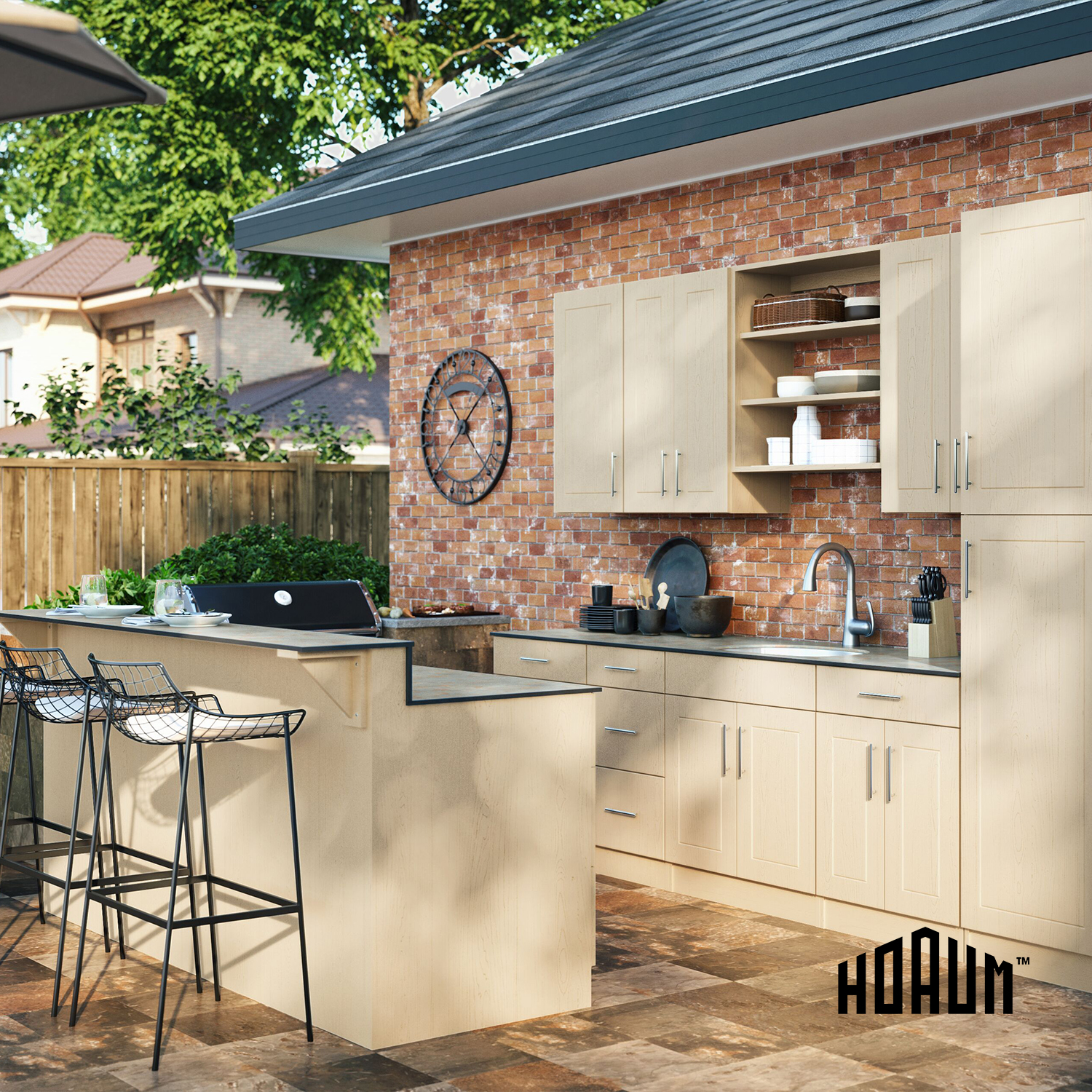 Many don't think much of outdoor kitchen flooring until the abuse, foot traffic, spills, and food splatters they're set to endure are factored in. Set yourself up for these risks by selecting the proper outdoor kitchen paving for your space. The criteria- finding a flooring option that will seamlessly blend in with your aesthetic while providing durability, functionality and safety is a win for your kitchen remodel. You also want to stay keen on your budget and kitchen space so you're not getting ahead of yourself. Consider bringing a remodeler in on the conversation to gain professional insight on your flooring decisions.
Final Takeaway
Outdoor kitchen setups are just as (if not more) demanding as traditional kitchens. These spaces are, in fact, more prone to physical and environmental aggressors than a regular kitchen; for this reason, you'll need to be utterly considerate about the materials you invest in. Take the time to research the best materials for your outdoor kitchen; alternatively, reach out to us for a quick rundown on materials, pricing and installation of those outdoor kitchen floors, cabinets and workspaces.