Did you say 'KitKat' tiles? The thin rectangular-shaped chocolates? Well, KitKat tiles, like chocolates, have a slim rectangular appearance and come in various colors. They are also known as finger tiles or Mosaic tiles. Although they draw inspiration from traditional Japanese architecture, these tiles are climbing the popularity ladder in the home rapidly.
At a glance, the KitKat tiles are simple; however, this feature is what has resulted in their flexibility in usage. Bathroom remodelers and designers have found innovative ways to use KitKat tiles to make a statement in the bathroom. Their classic shape, timeless personality and texture design can spice up almost any space depending on where and how you use them. Are KitKat tiles something you would consider for your bathroom remodel? Here are some captivating ideas on how you can integrate KitKat tiles in your bathroom remodel. 
1. Floor Ideas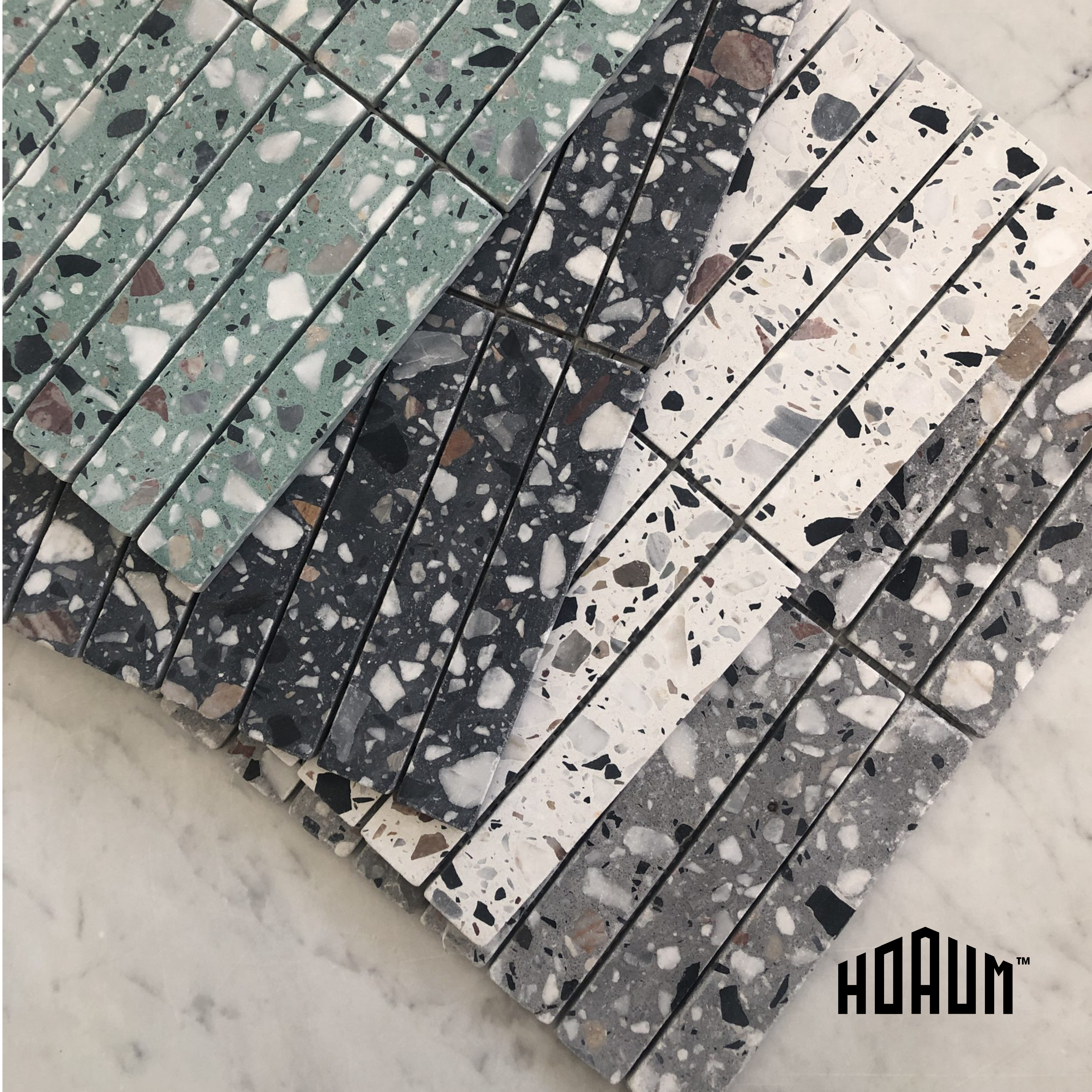 Large format tiles, herringbone patterns, and even hexagonal, one thing is sure, homeowners and their bathroom remodelers are getting more and more creative with bathroom flooring. Why not go the KitKat way? Small but durable KitKat tiles are a bold choice that is perfect if you want to make a design statement in the bathroom. Because they remain authentic materials, you can choose anything from marble to terrazzo for a suitable floor for the bathroom. 
2. Wall Surfaces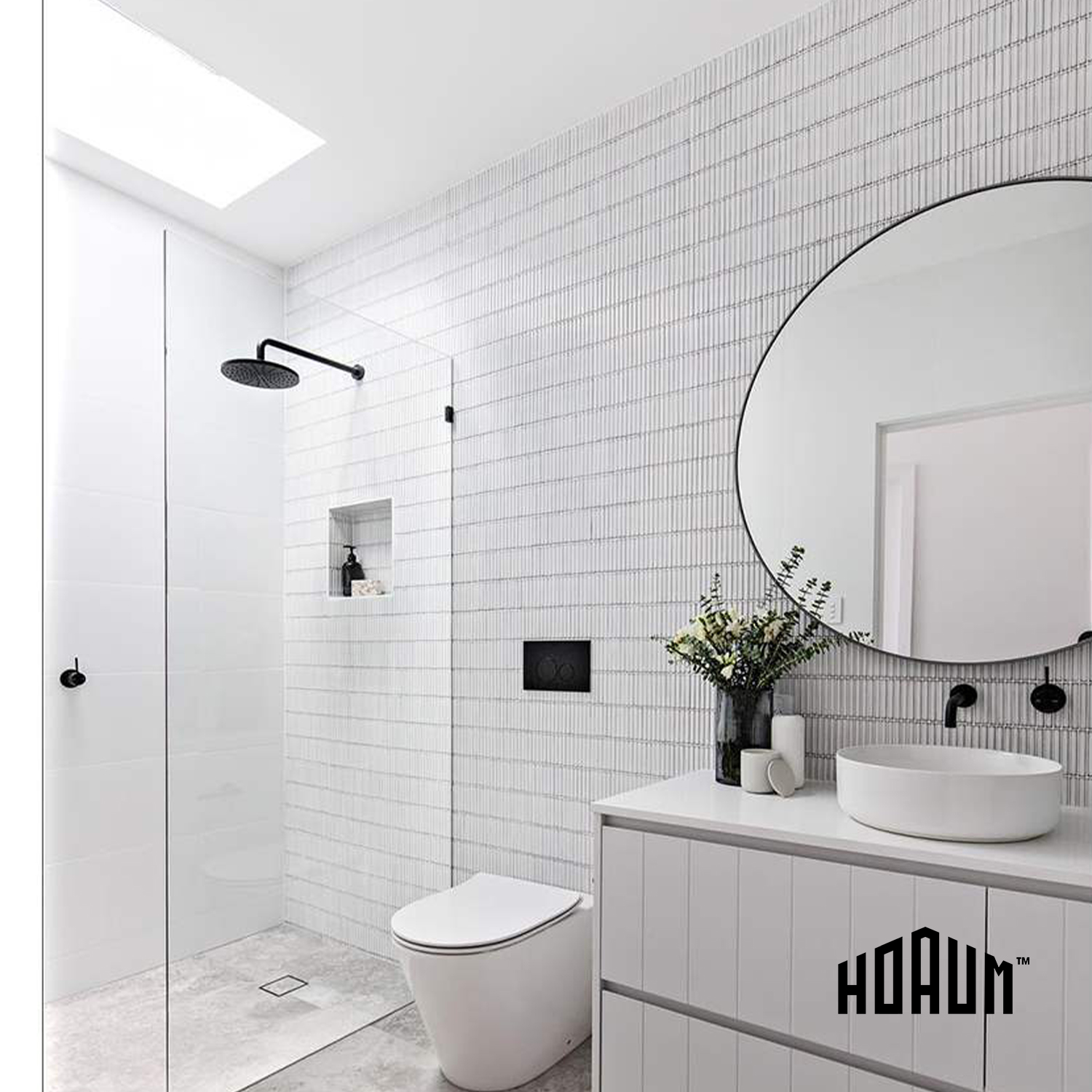 Does your bathroom feel too narrow or the floor-to-ceiling height too short? Kitkat tiles are perfect for creating depth in your space. If you want your bathroom to appear wider or longer, you can talk to your contractor about installing them on surfaces to create an illusion of space. Not only that, KitKat tiles have a captivating look that adds to the visual texture of a space. 
3. Backsplash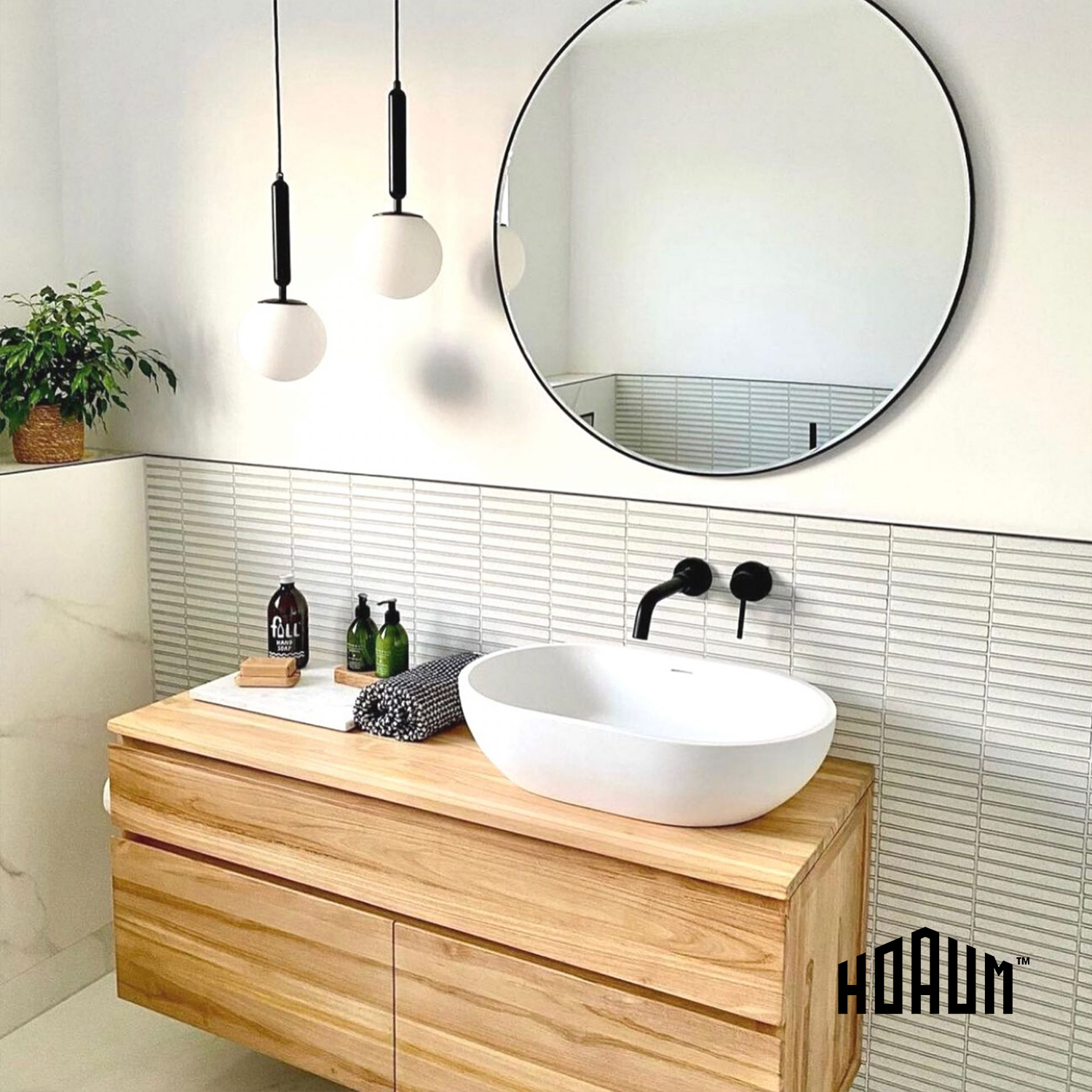 Who has not had their share of boring walls in the bathroom? Is it the bare wall in the shower or the blank space behind the vanity in your case? Well boring walls is why bathroom designers invented feature walls. You can now transform that space you couldn't stand to look at in your bathroom into an eye-catching focal point that draws in anyone who walks in the bathroom. 
4. Mix N Match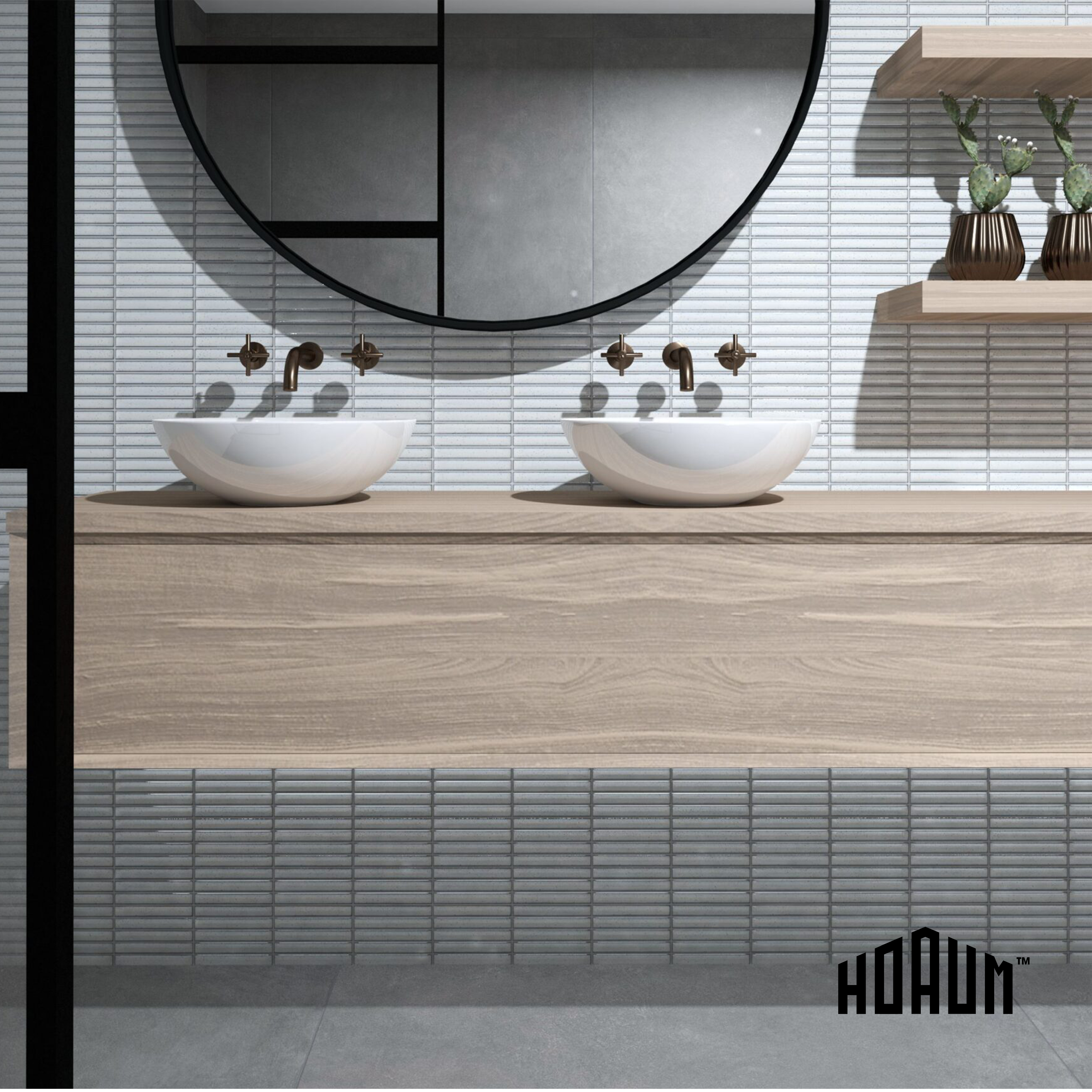 KitKat tiles come in multiple color choices. From pretty pinks to moody greys, these tiles offer endless design possibilities. The best part? When creating different patterns, you do not have to stick with one color or texture. Mix and match colors, get different textures and talk to your bathroom remodeler about adjusting their angles to come up fabulous beautiful designs.  
5. Decorative Touch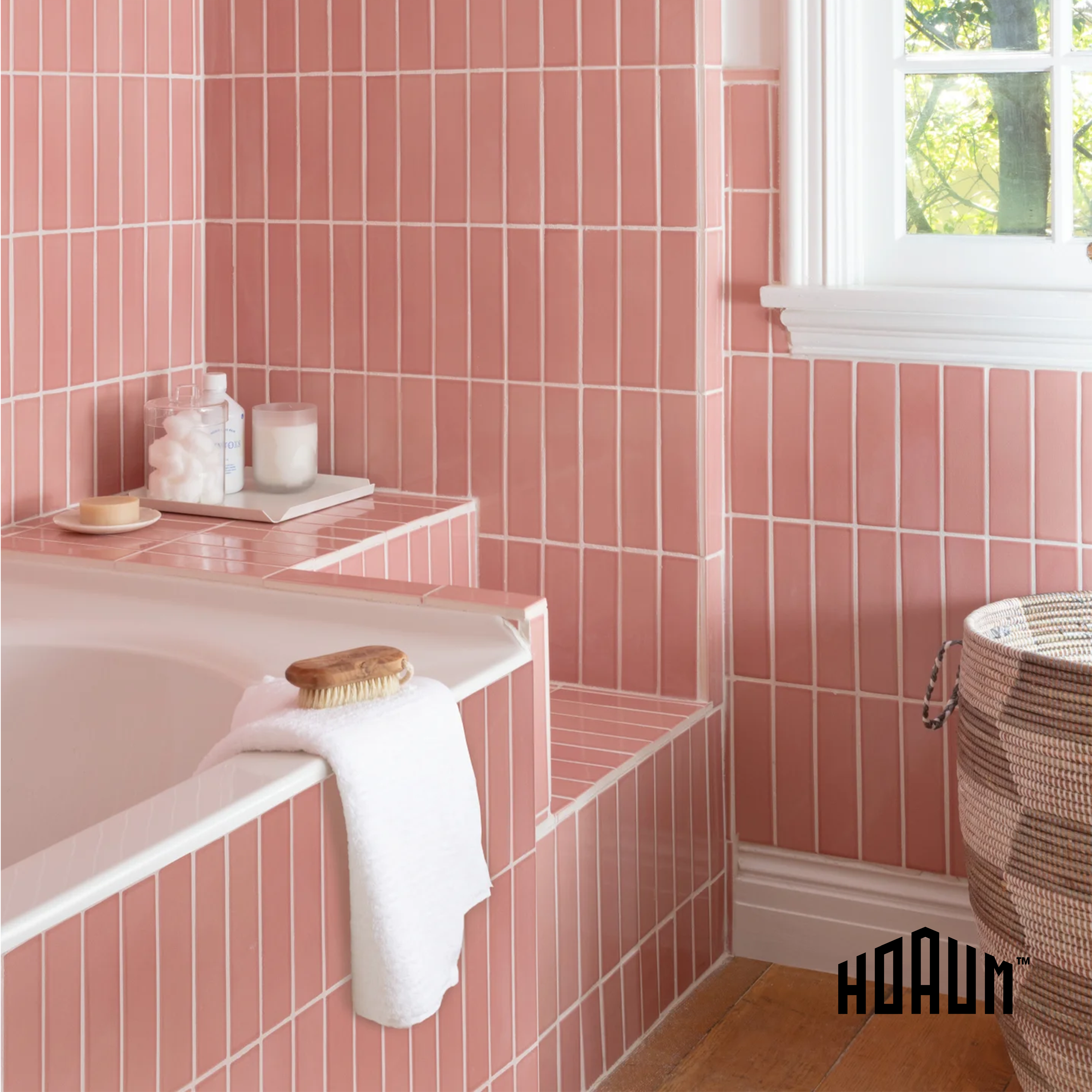 Decorating the bathroom is unlike other rooms in the home. The great thing about bathrooms is you can add a decorative touch with even the smallest detail. What is smaller than these KitKat tiles? With their sleek and slim appearance, these tiles create a stylish profile that adds a visual impact to your bathroom. Think about the effect of adding a small scale of KitKat tiles to your inset bathtub. Remarkable, right? 
Takeaway
Class, sophisticated and stylish, this is the perfect way to describe KitKat tiles. Whether you are looking to create a minimalist or minimalistic bathroom space, you will get it right every time with finger tiles. Get in touch with an experienced bathroom remodeler to help create your bathroom dream. But first, fill out details of the bathroom in our form and let us know your vision.