What is your bathroom vanity made of? The majority of homeowners cannot answer this question. Not because the vanity is overlooked, but because many see it as the glitz and glam of the bathroom. We don't deny that vanities bring out an unmatched aesthetic in the bathroom. However, when choosing it, the visual appeal is not the only thing that matters. When deciding what vanity to get for your bathroom remodel, the material should come first. Think about it. The splashes, makeup smudges, hot shower steam, and all other things your vanity is exposed to will affect your vanity.

Countertops 
1. Ceramic


If you are looking for an affordable yet durable material to go with your vanity top, ceramic is it. Available in many colors, ceramic can adapt to any space, which is the reason many people choose it for their countertop. Ceramic is naturally moisture resistant, making it perfect for the bathroom; however, you should periodically ask your bathroom remodeler to seal it to prevent water damage.
2. Stone


As the most durable material, the stone is a win for your vanity countertop. It is scratch-resistant stain resistant, not to mention lends the bathroom that luxurious look. From granite to marble, the stone is beautiful and offers a unique and elegant aesthetic in the bathroom. And all you need is to keep up with polishing after those hot steamy showers.
3. Glass


Sleek, stain resistance, and easy to install; need we say more? Glass has been reigning in the bathroom, and with good reason. Manufactured to be more resilient, more homeowners gravitate towards glass for their vanities. A perfect merge with contemporary style, glass injects a modern feel into the bathroom. As long as you stay away from harsh abrasives and scratch-resistant cleaners when cleaning, it could last you decades, if not more.
4. Wood


Wood and moisture may not be on the greatest terms, but this has in no way disheartened homeowners from finding ways to integrate them in the bathroom. And what better way than vanity? Welcoming, warm, and naturally beautiful, there are many reasons to choose wood for your vanity top, but you need to be smart about it. Rather than lean into expensive materials like maple and oak, choose engineered wood, pine or birch. Also, talk to your bathroom contractor about getting a veneer protective layer to prevent moisture exposure. 
Base 
1. Metal


You will love metal base vanities if you are reserved about using wood in the bathroom. Naturally waterproof because most are made from stainless steel, metal bases stand well in humid bathrooms. Its durability and sleek style are probably why it continues to win in the bathroom. Metal is also low maintenance, so keeping the fingerprints and smudges away should not be too hard.
2. Wood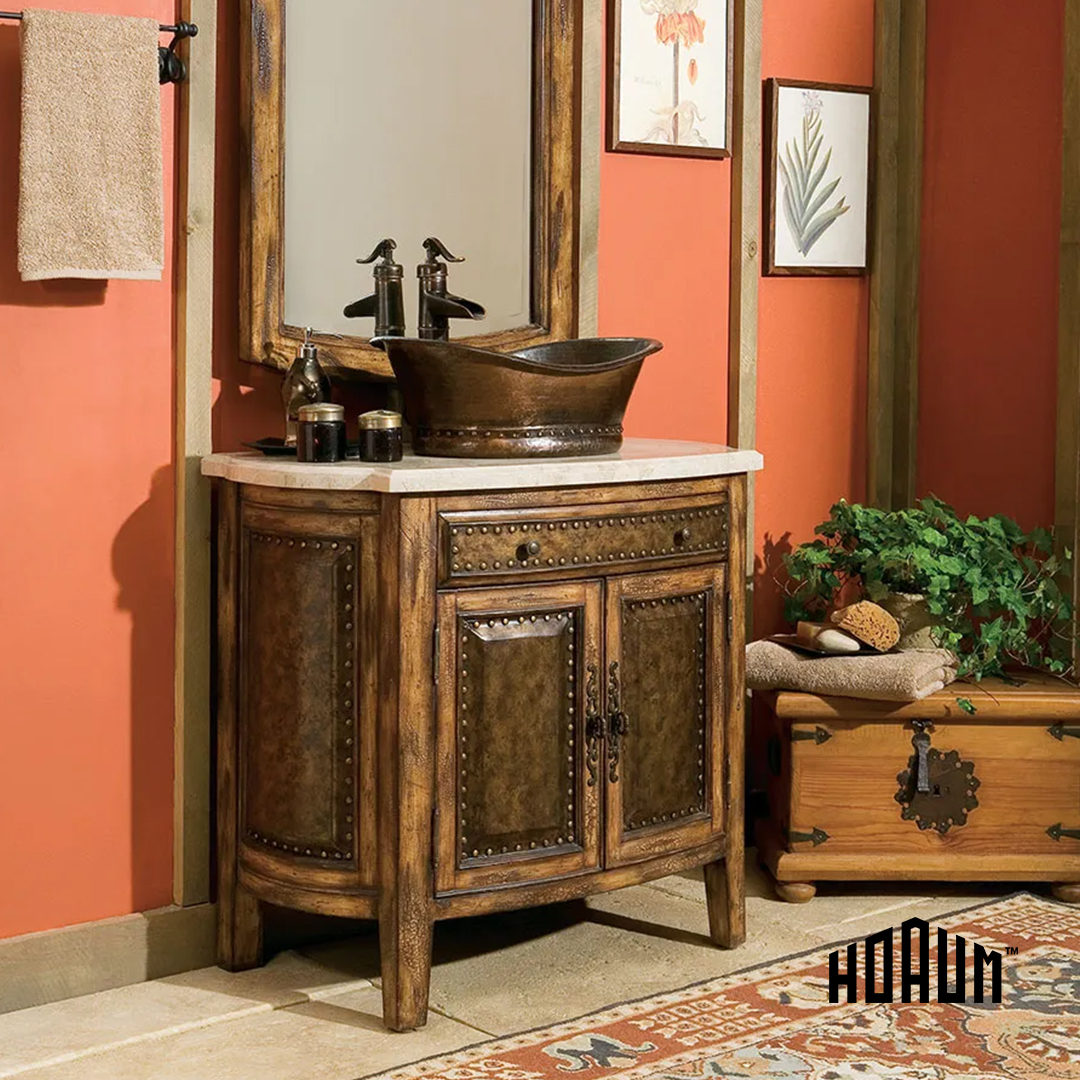 If you ask us, you can never go wrong with wood for your bathroom vanity base. Because it comes in various designs, it marries almost any bathroom design well. Using sealing treatments, you can talk to your bathroom remodeler to make the wood more acceptable for the wet bathroom environment. Depending on your bathroom aesthetics, you can stain or paint the vanity base to your preference. 
Last Thoughts 
When determining the right material for the bathroom vanity, many people focus on the countertop forgetting the base. One should dedicate the same effort to finding a good material because both are exposed to the climate in the bathroom. Once you have the vanity, figuring out where to place it is easy. You can hire a bathroom remodeler to assist with designing or mounting the vanity. Complete the form and let us revitalize your bathroom.