What is your idea of a kitchen makeover? Kitchen feature upgrades are likely when considering a revamp but a color scheme change is expected. Switching your kitchen color enlivens your space and gives it a vibrant lift. Color brings in individuality to create a unique kitchen design. Individual style is crucial when picking out a color scheme, however, it is essential not to fall so much behind with trends. Here are some color trends you can draw inspiration from for your kitchen remodel.
1. Rich Blue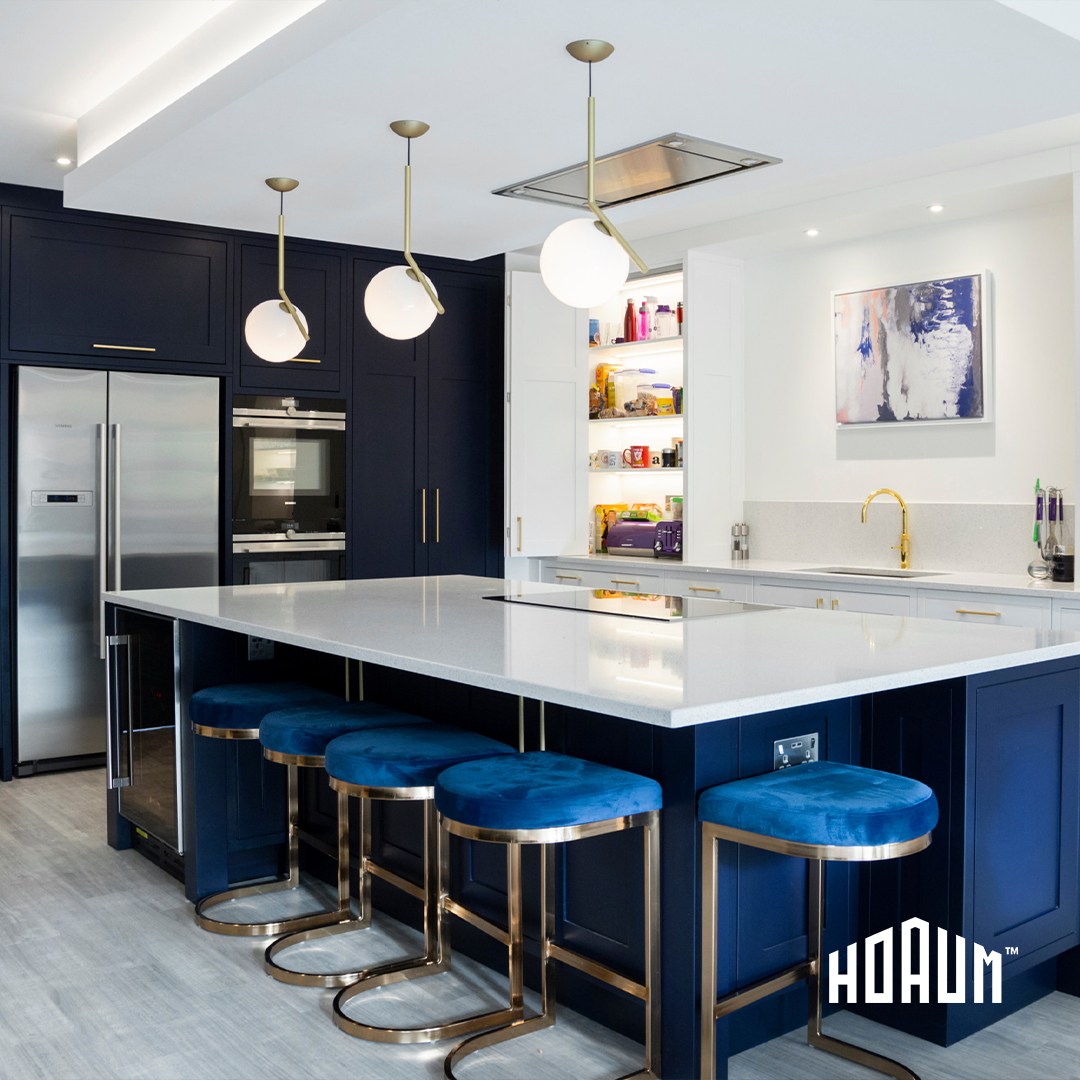 Nothing is surprising about finding blue in the kitchen because, in the past year, it has made a significant impact. As the soothing blue with muted shades is taking a break, the deep hues and jewel tones are definitely popular this year. Homeowners looking to make minimal upgrades down the hill are better picking blue as it is easy to work with. Create a visual impact with a blue of your choice and transform your space into something you love.
2. Shades Of Pink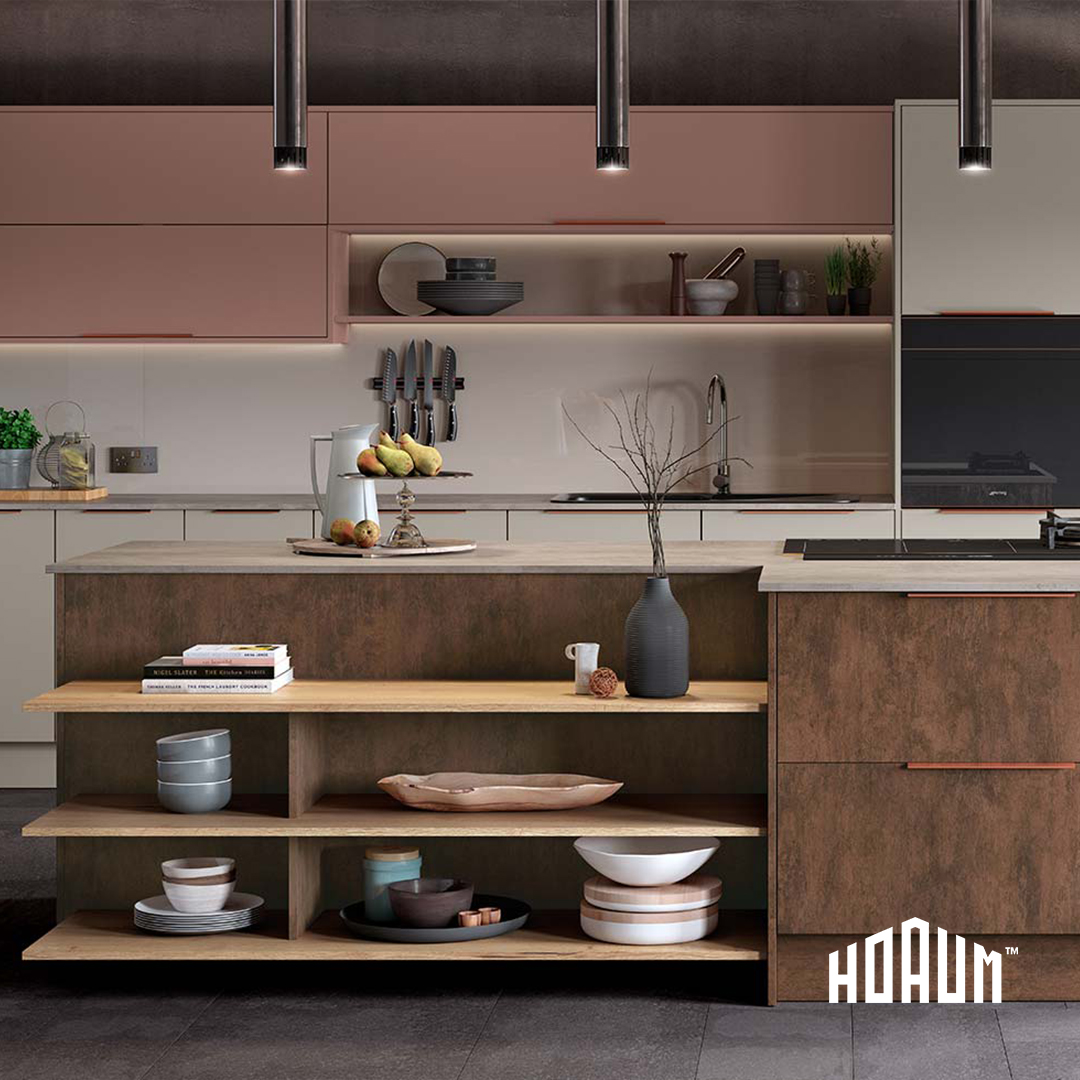 Give your cooking space a touch of wonder with pink because why not? A sense of intrigue comes with finding pink in the kitchen, and what better news for your cooking space in 2022. Leaving behind the dolly vibe, the modern shades of pink are everything! And let us just say homeowners are not missing out on the sophisticated touch of pink. As a dusky shade is paired with the trendy copper and matte black, all we can say is perfection!
3. Tones Of Green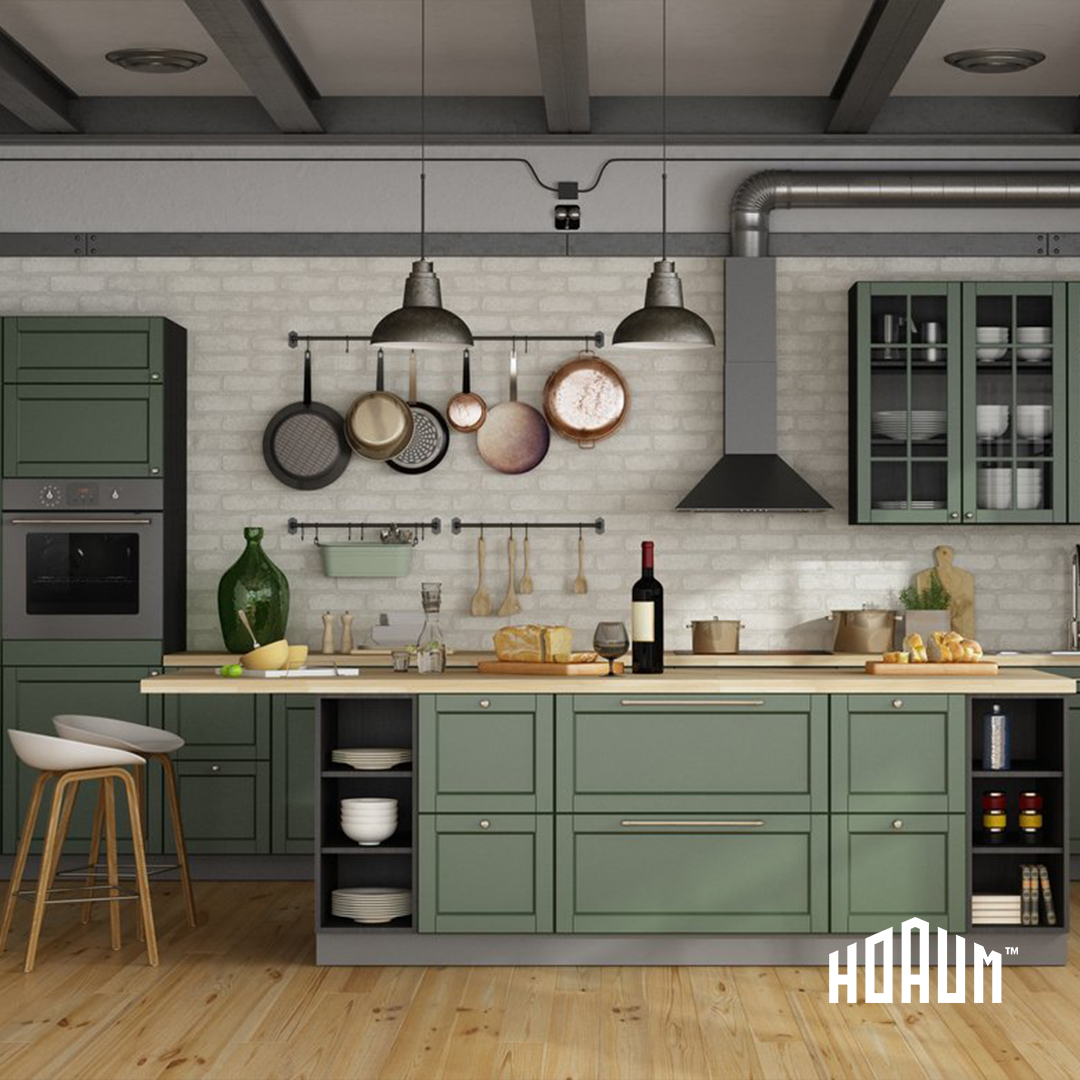 Green is a hot color in the kitchen right now. While green has not been popular in the kitchen, the color is sure to make up for it as homeowners use it this season. Trendy but wrapped with a bow of elegance, green breathes life into the kitchen, and not just in traditional spaces. If you plan on doubling your kitchen as a dining area; green is the perfect color to bring calm and tranquility into the space. Don't worry if you like living on the edge with your design; the color has plenty of tones you can have fun with.
4. Statement Black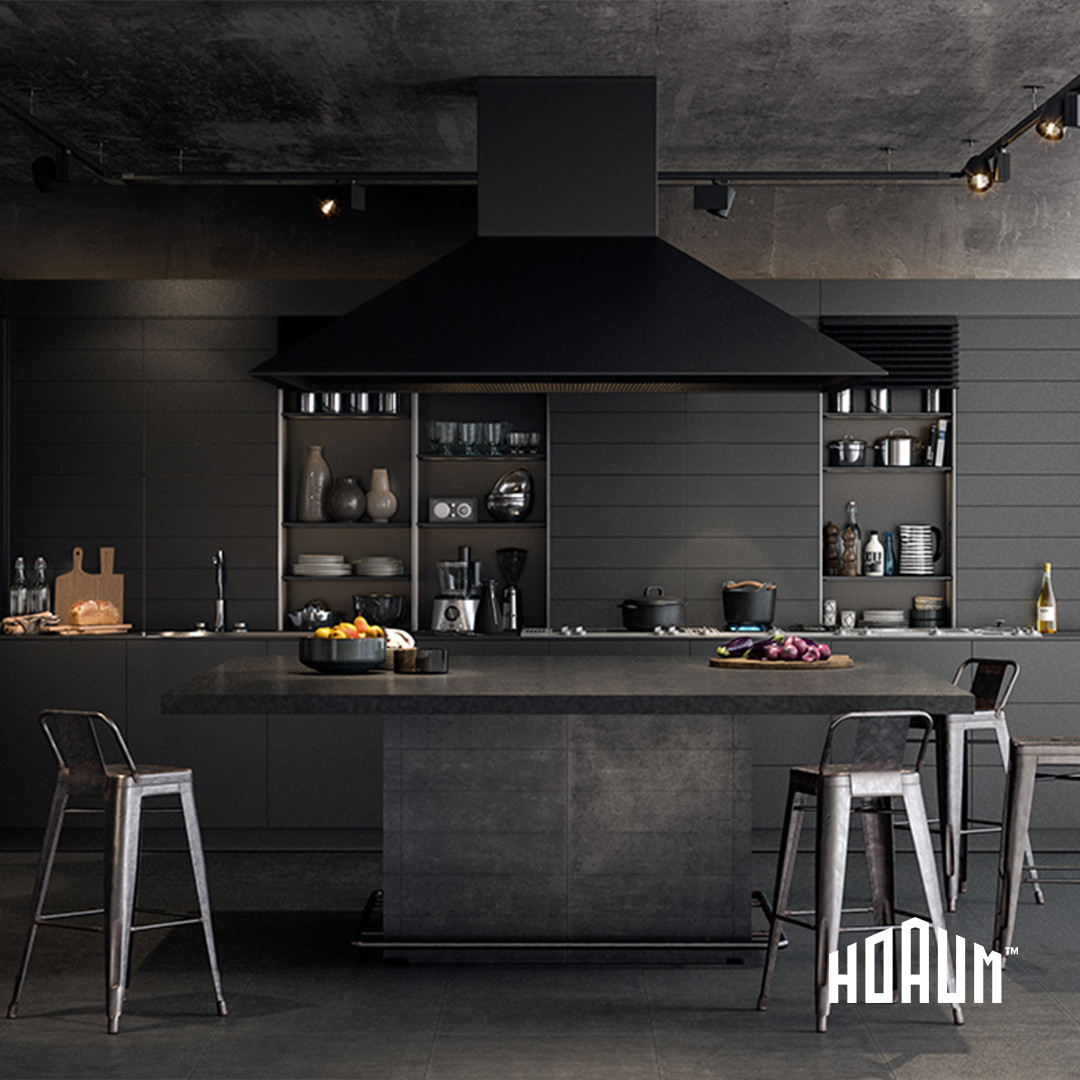 Although we have leaned toward classic white for our kitchens, this year, we are making a complete 180. Black is unapologetically stepping into the kitchen and making a bold statement while at it. Whether an all-black kitchen or a black statement wall, black makes a majestic stand while creating an intimate appeal in your kitchen. Not feeling so bold? You can pick a black island or go with black cabinets for that dramatic effect.
5. Neutrals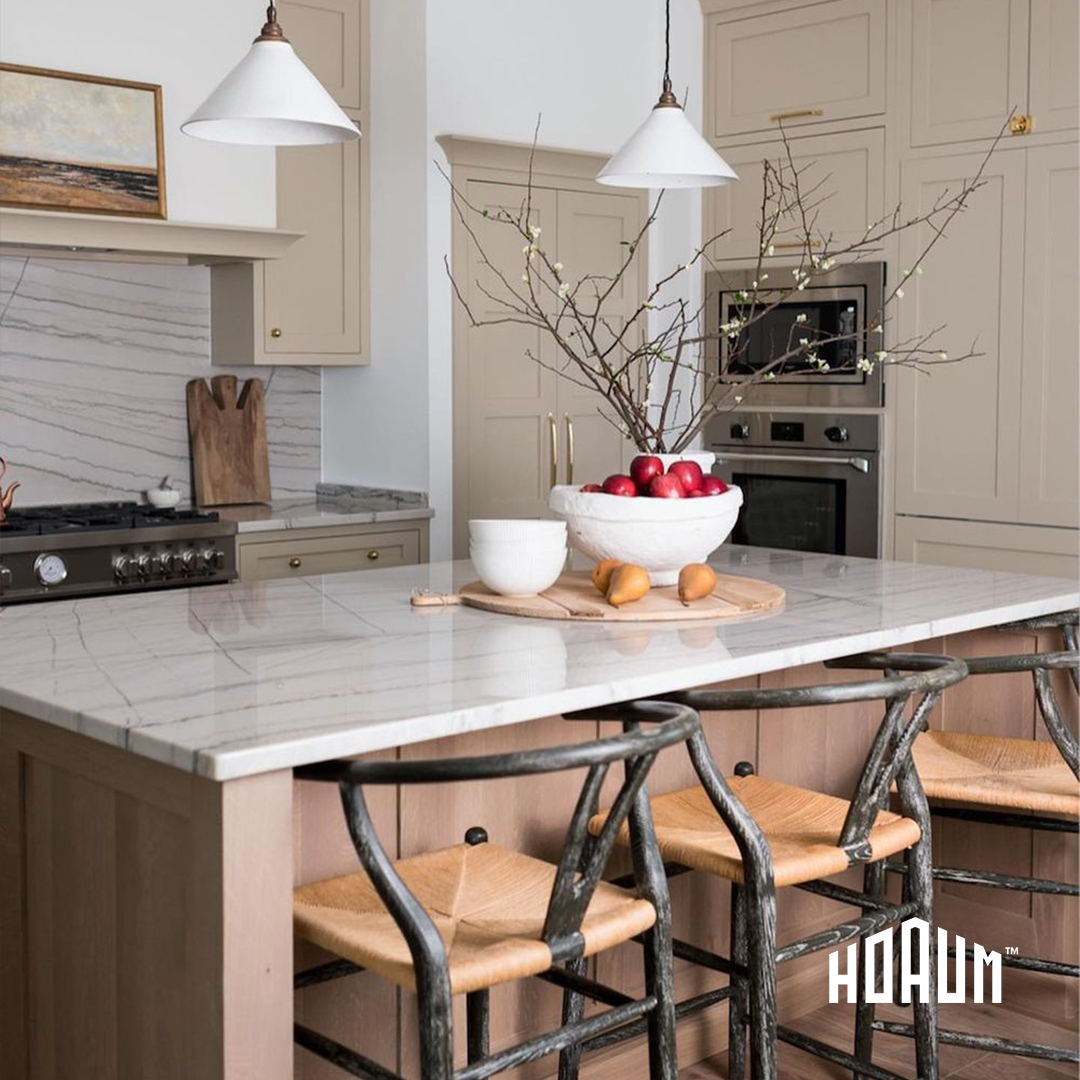 Excited homeowners ready to be more daring with color in their kitchen have in no way diminished the love for safer tones in the kitchen. Homeowners remain steadfast in neutrals in their kitchens, especially when considering remodels because, let's face it, these classics are going nowhere. Let the on-trend beige bring that warm, enveloping feeling to your kitchen as you add some depth with a contrasting color.
6. Mixed Color Combos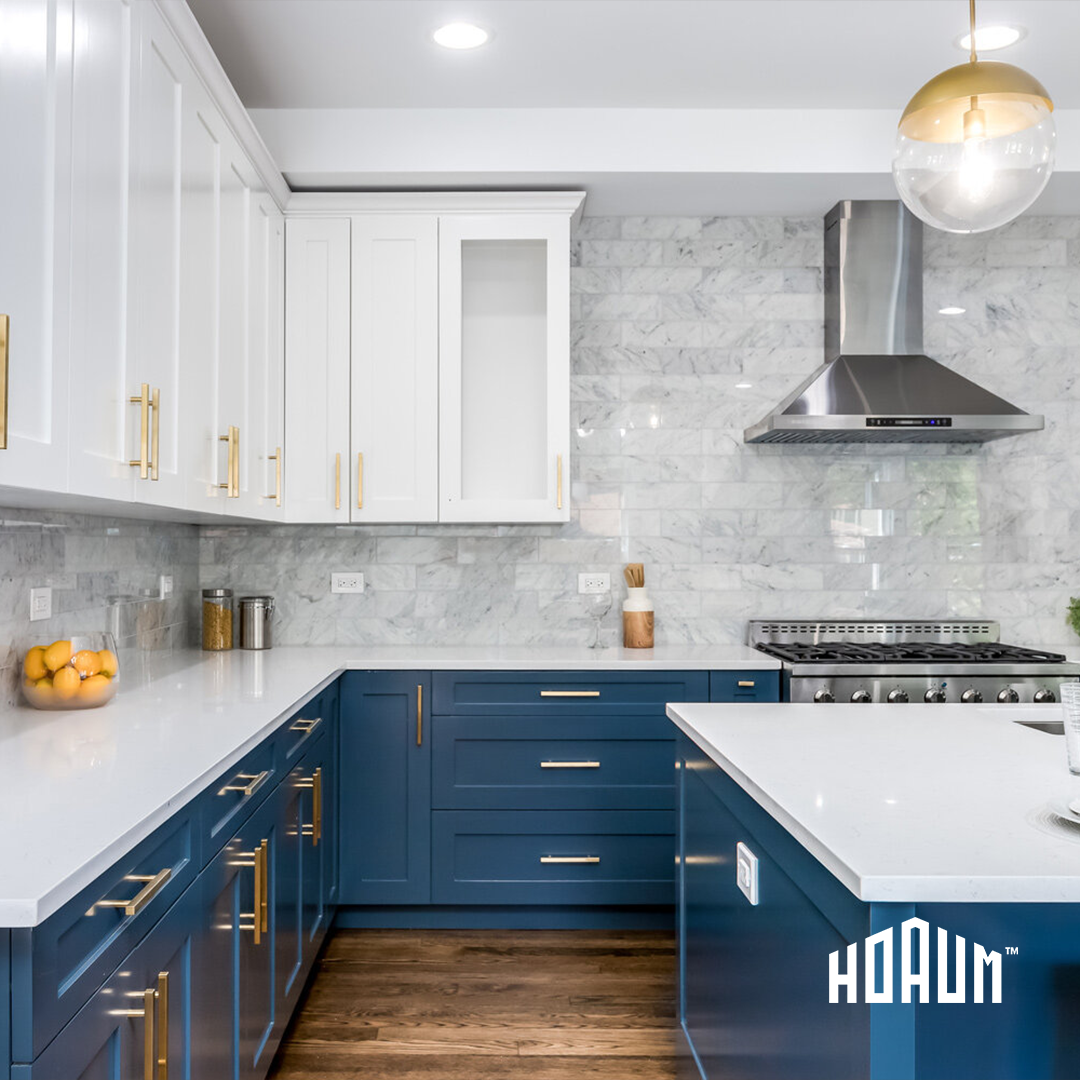 Do you want to keep things interesting in your kitchen? Vibrant color is always the go-to option, but it's time we changed that. The mixed color combination is an interesting twist no one will see coming. Pick two contrasting colors with the darker shade acting as the anchor. This trend is perfect if you are working with a small space but still want to turn heads with your kitchen remodel.
Conclusion
Refreshing your kitchen with color is always the go-to move for homeowners looking to inject character into their space. With color, you can exude different moods, but you have to take the time to pick the right one. These ideas are set to be a favorite among homeowners in 2022, so why not try them out? Sit down with a kitchen remodeler to go over the different looks and choose your color. Once you have completed the form, receive your quote and start turning your ideas into the real thing.