Is your kitchen in desperate need of a facelift? One of the trends we see in kitchen remodels in 2022 is bringing the beauty of nature inside. And while a pop of greenery does the trick, many homeowners are taking it several notches higher to enhance the quality of their kitchen. Stone is used to add texture and inject personality into the kitchen while connecting the outdoors to the inside. In ways more than one, remodeling experts are discovering ways to integrate the beauty of stone into the kitchen. Here are some ideas you can borrow for your next revamp.
1. Rich Backsplash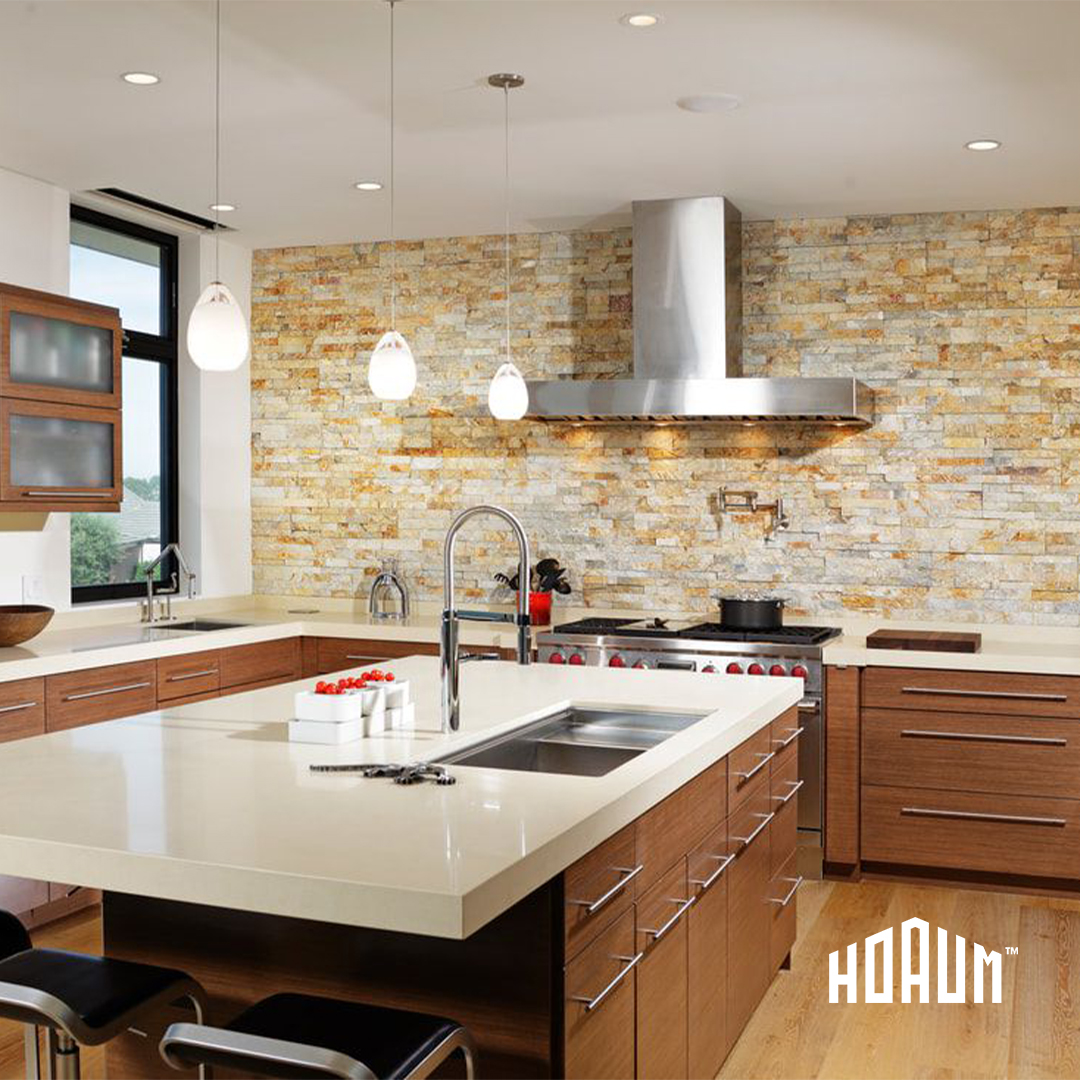 Once regarded as too cold and stark, stone has officially begun its reign in the kitchen. From neutral shades of beige and brown to slate tones that demand attention in your kitchen, stone creates a rich backdrop in the kitchen. Which way will you gravitate towards with your revamp; is it the bold bulky stone or the subtle, sleek stone? 
2. Opulence Countertops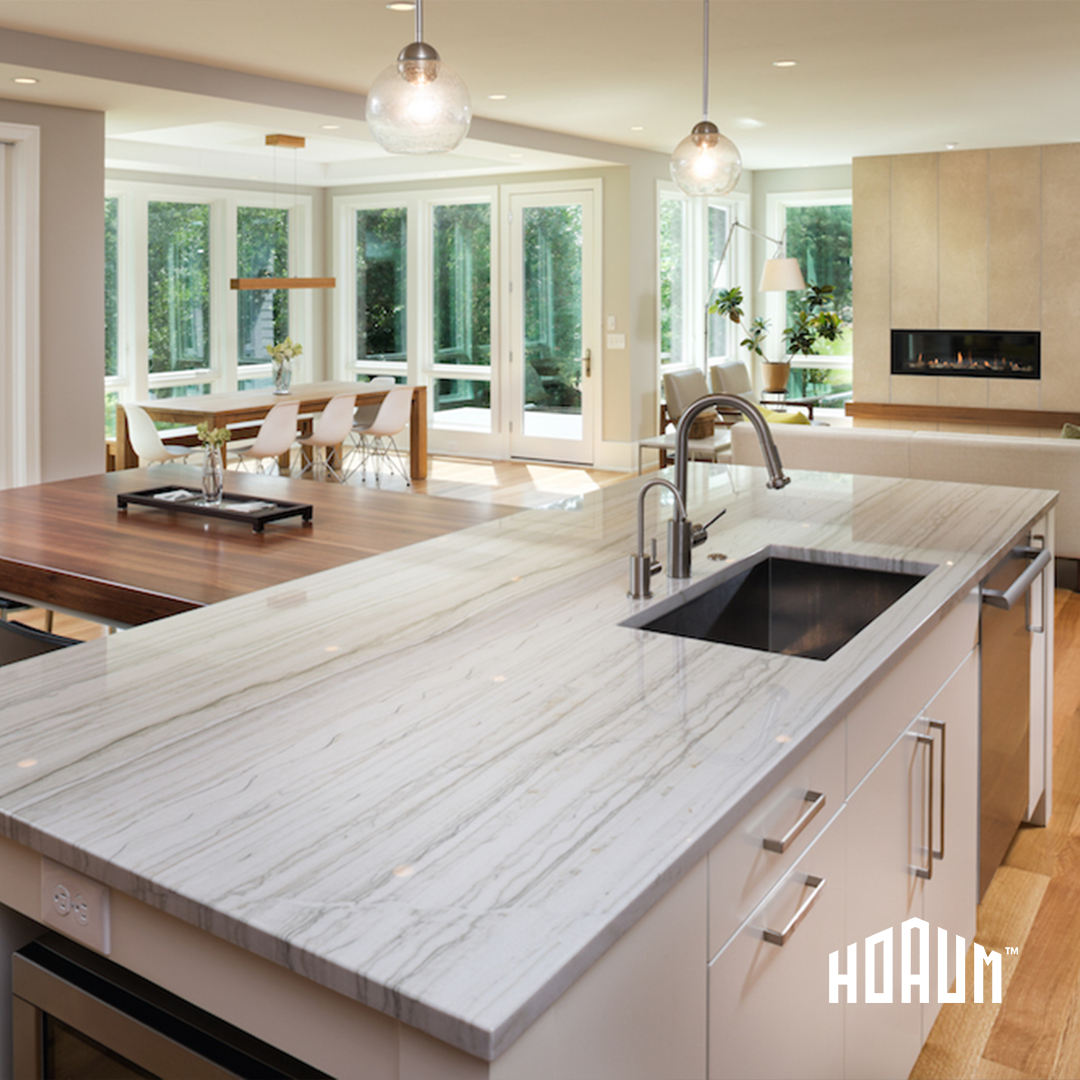 The meh to fab kitchen transformation with kitchen countertops has not passed you by if you have been in the know. Countertops hold onto the most renovated feature in the kitchen as homeowners choose elegance with every redesign. What says class and luxury than stone. Create a clean, sophisticated space with stone countertops that will remain stylish for years, from marble to granite to Caesarstone. 
3. Statement Island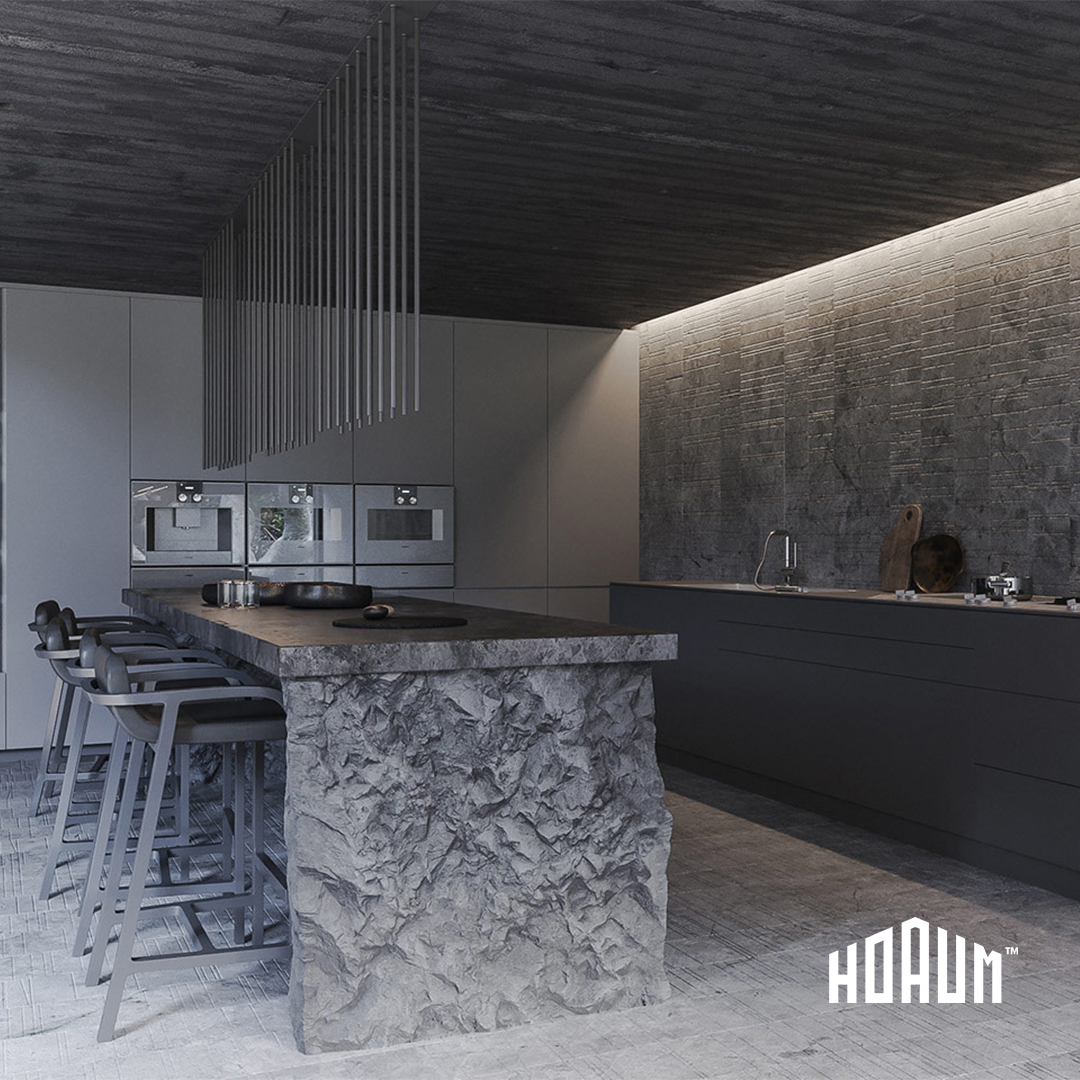 The trend of beautiful stone is not ending anytime soon, so why not hop on trend with your kitchen island? With the beautiful incorporation of stone, you can elevate the aesthetics of the wall base of your kitchen island. Find something subtle to complement the stonework supporting your countertop. You need slabs on stone with that natural edge to notch up the overall look. 
4. Accent Walls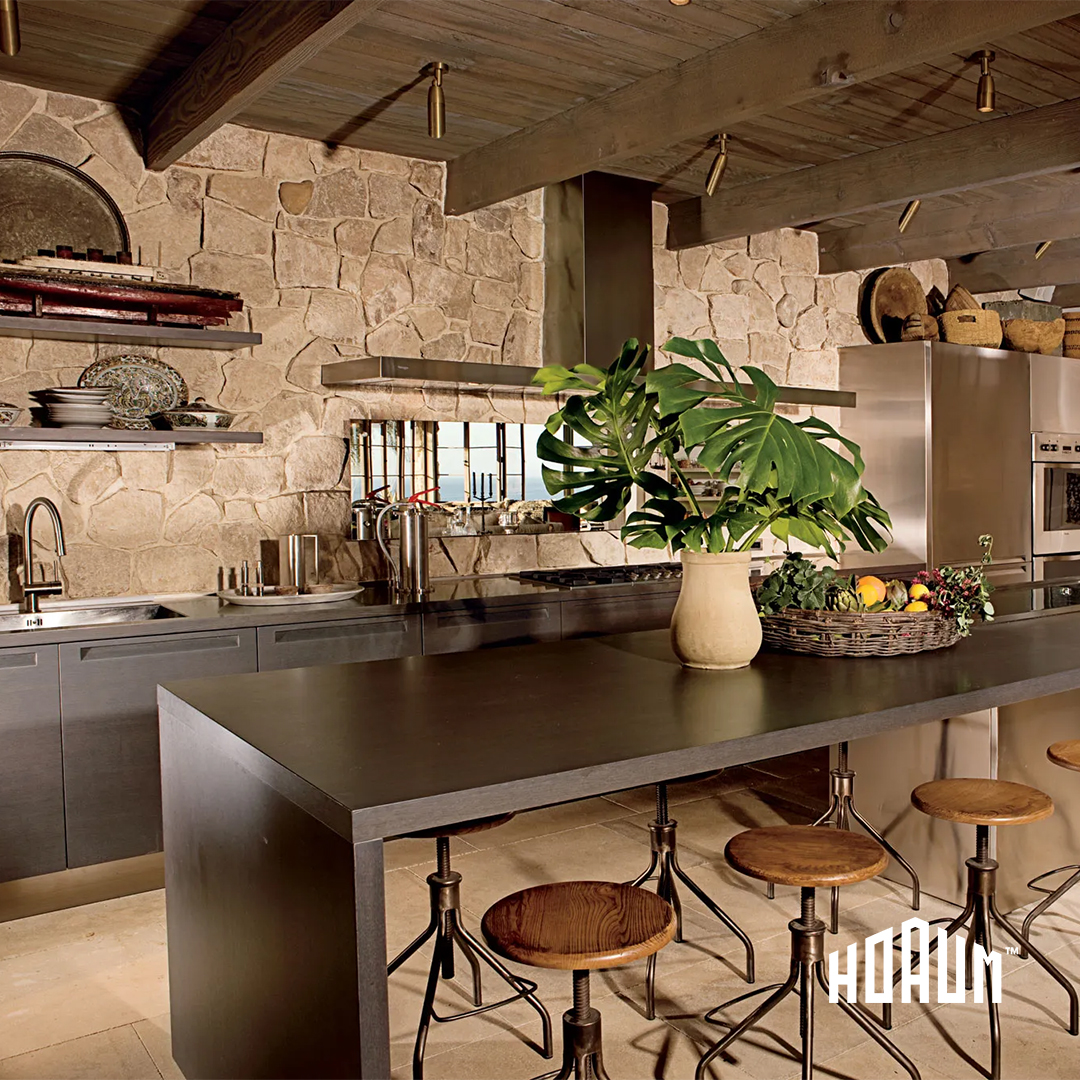 Stone is being used in unexpected ways in the kitchen, and accent walls are in right now. Homeowners are tired of being restricted to the four painted walls and are looking to make a statement with the compelling stone look. Hire a kitchen remodeler to turn the boring wall in your kitchen into a breathtaking stone wall that adds a beautiful rustic aesthetic to this important space. 
5. Stylish Natural Floors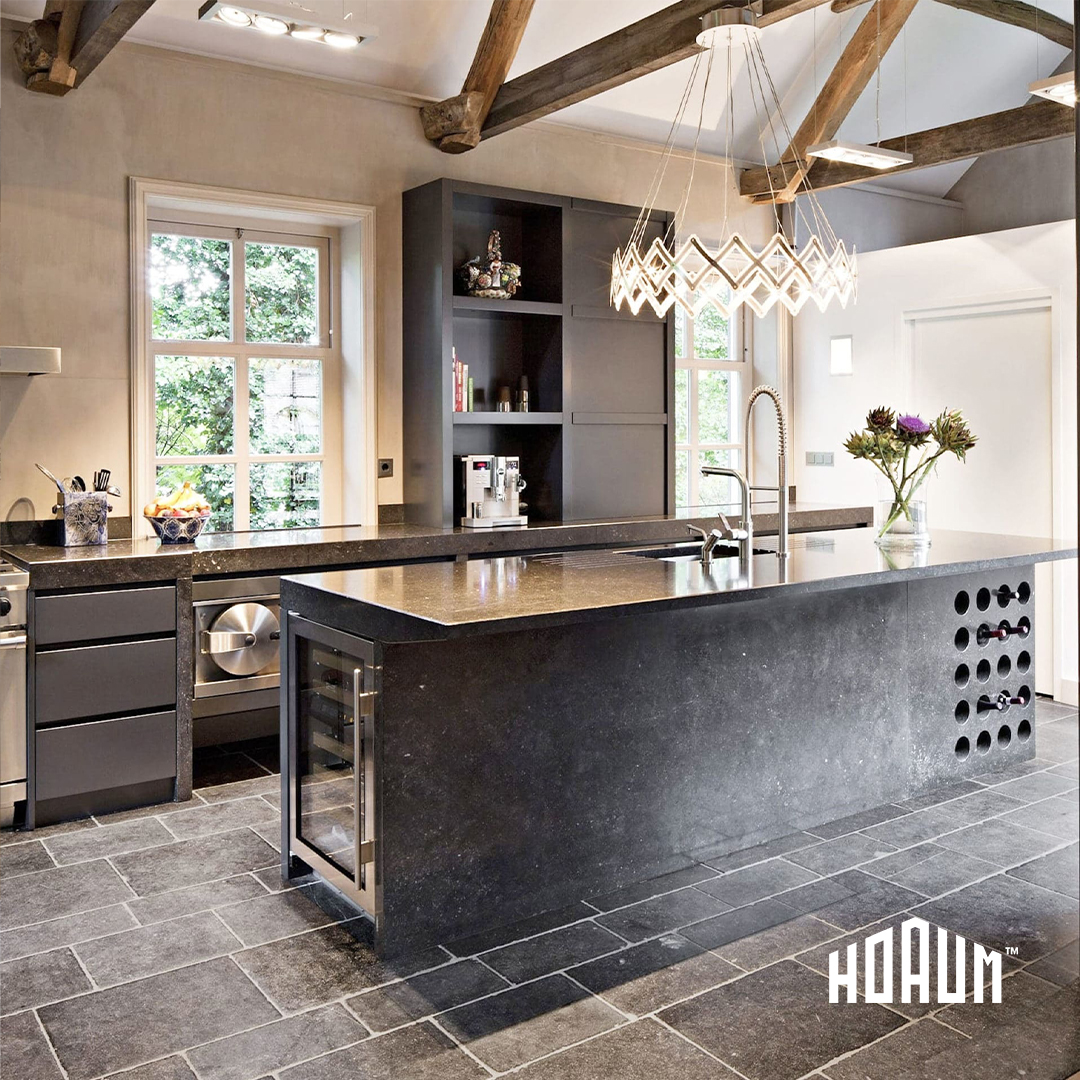 Floors, floors and more floors, we are seeing a shift in flooring styles in the kitchen from subtle white tiling to natural stones. Can't afford real stone? You can still find tiling options that mimic the stone look but at cost-friendly prices. Get the natural, earthy look of stone without making a dent in your pocket. 
Conclusion
More than ever, homeowners are invested in turning their kitchens into inviting spaces, and the stone trend is one many are committing to. The stone is quite the show stopper, whether it is adding a rustic or earthy vibe to your kitchen. Find a reputable kitchen remodeler as your transformation comes together. Get your quote with us, and let the redesigning begin!