Is your bathroom remodeling complete, but still feels like something's missing? Although a serene haven, a bathroom still needs character. It would be a shame to tear down your bathroom only to reveal a meh. So why not get a vanity to spice up the look? Installing a vanity is a great way to add interest and level up your bathroom look. By looking at your space and the needs of the people using it, you can easily find something true to your style. But how do you settle for one vanity style when there are so many designs in the market? Here are some popular vanity styles that are stealing the attention of homeowners. 
1. Vessel Vanities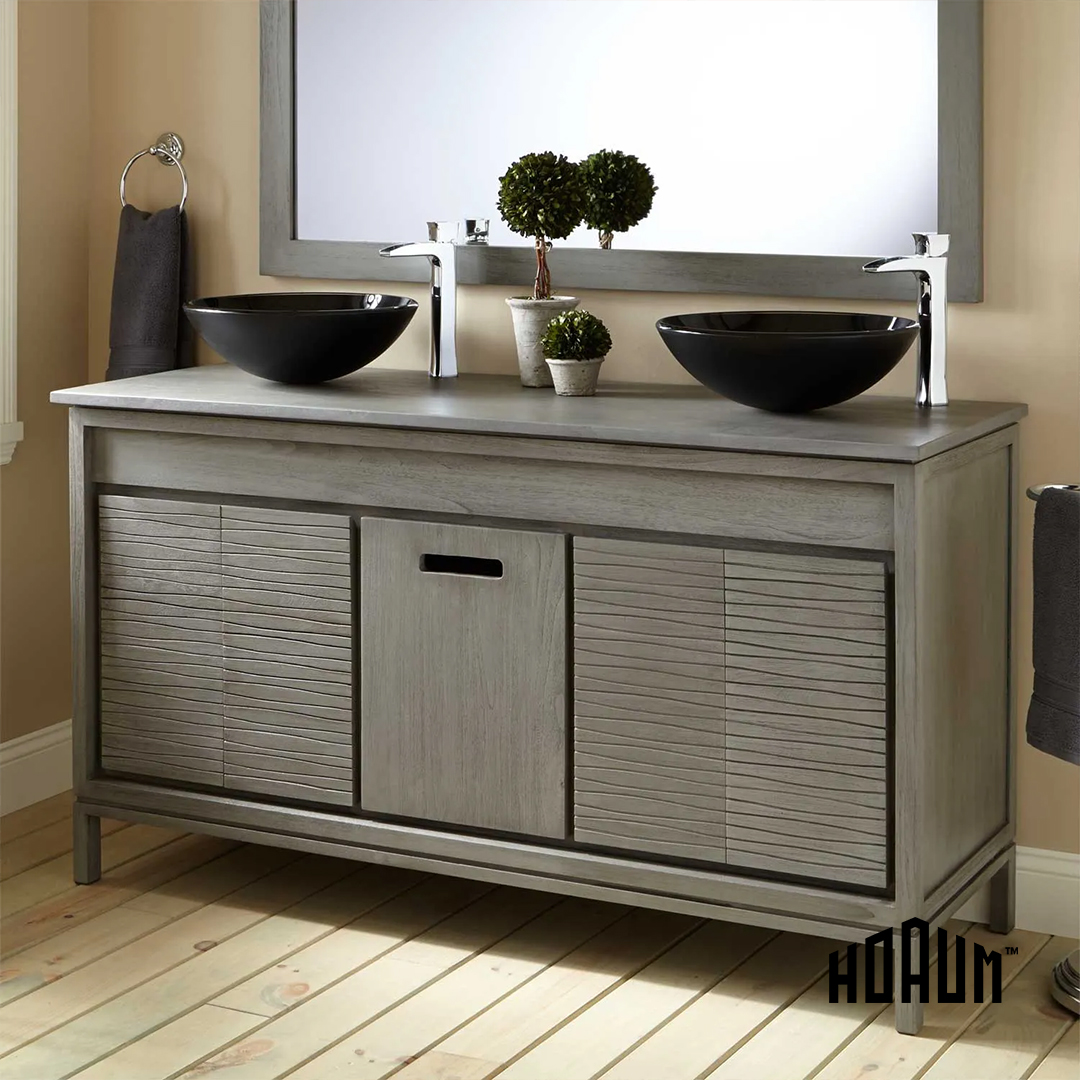 If you have been following bathroom reveals in 2022, you are no stranger to these vanities. The sink protrudes from the main body of the vanity, with the typical sink substituted by a rising bowl. The vanities give your bathroom a dash of elegance and class, beautiful in their charm. Don't hesitate to play around with styling to create a tasteful design for the bathroom. Mix it up with a ceramic bowl and stone counter for the vanity or stone ceramic with a beautiful painted wooden vanity that features gold plated taps. The styling possibilities are endless. 
2. Floating Vanities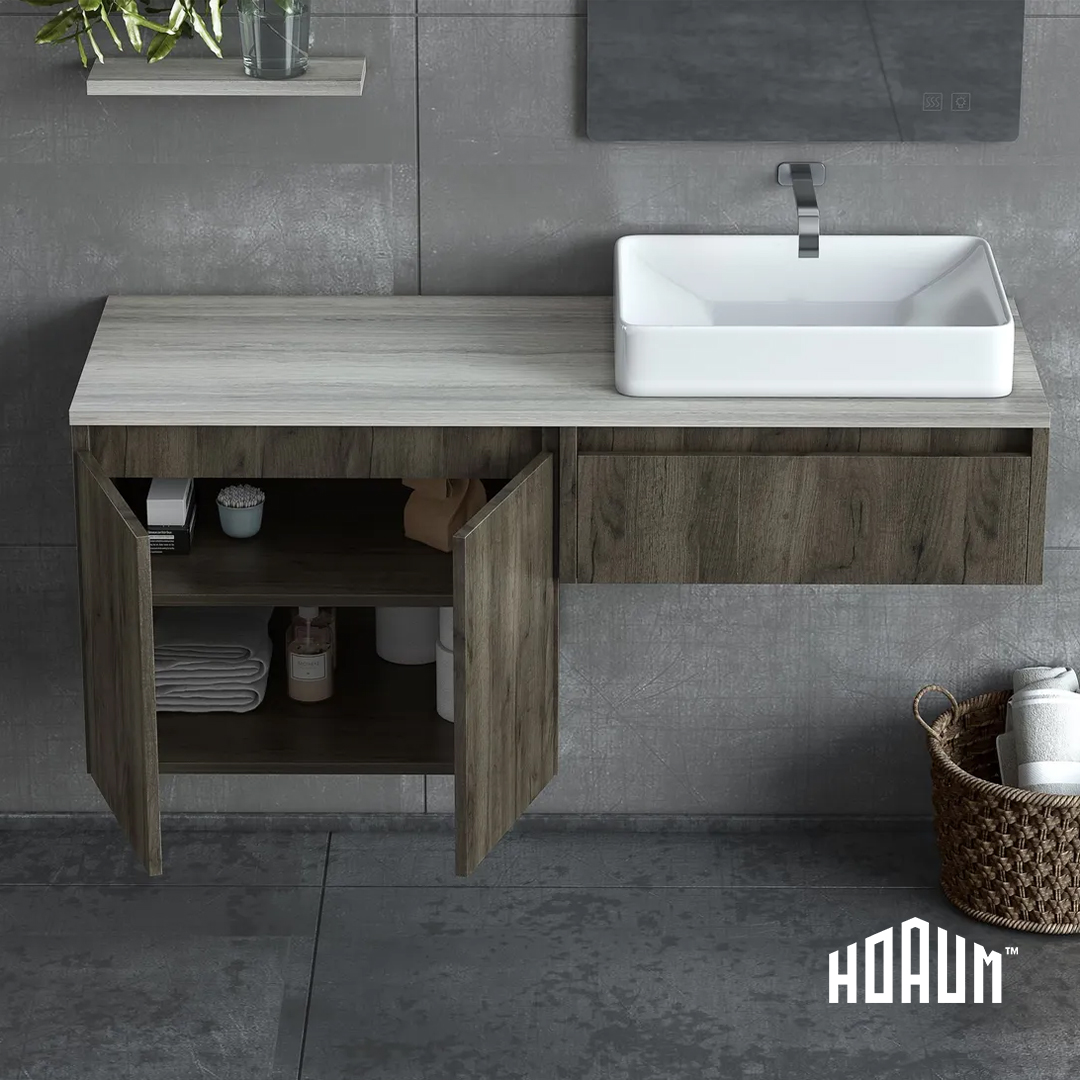 Floating vanities have been the hype for homeowners remodeling with space in mind, and rightfully so. With the vanity mounted on the wall, the design offers better use of the floor space, more storage and clean lines, which are perfect for a minimalistic vibe. To use the space under the vanities, get your bathroom remodeler to install the floating shelves. You can place a wicker basket on one of the shelves or some décor to spruce up the space. However, the floating shelves create an open and airy space that is beautiful. 
3. Free-standing Vanities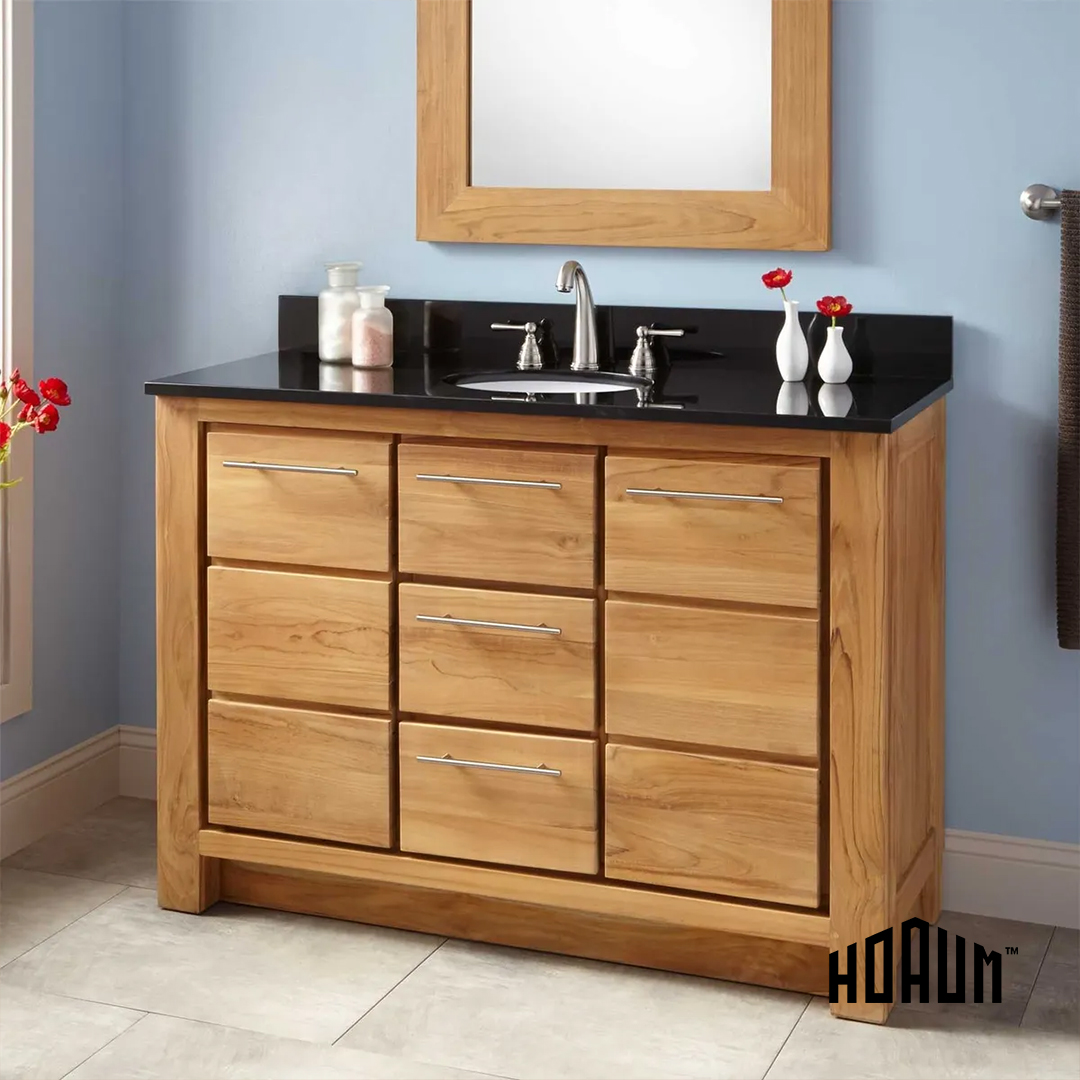 The classic vanity designs that most of us have had in our bathrooms growing up. It features an under mount sink with traditional cabinets similar to those in the kitchen. With the popularity of the trendy vanities spreading like wildfire, you will be surprised at the number of homeowners sticking by this classic design. The free-standing vanity can bring life into your bathroom with its nice tone and simple design. Perfect for spacious master bathroom remodel, the cabinetry of this style offers ample space. Free-standing vanities do not have to be boring. You can add visual flair by painting the cabinets or opt for the brass pull-outs for the cabinets to sprinkle some character. 
4. Corner Vanities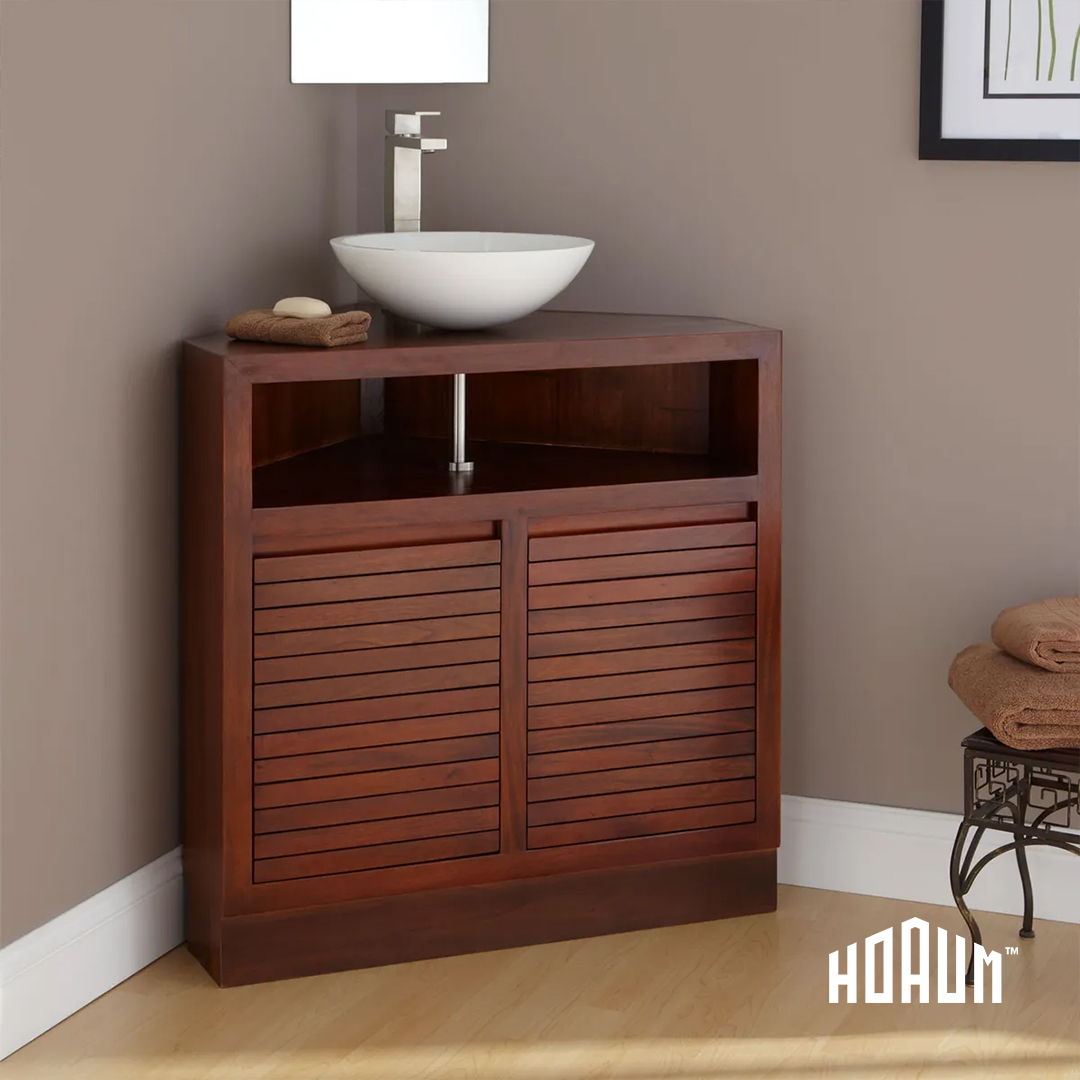 Contrary to assumption, half baths and small bathroom remodels are not always straightforward, especially with the available space. Working out what goes where is stressful enough without considering how much space the vanity will take. The corner vanity allows homeowners to make the most out of the available space with its placement. A round sink is a space-saving option, which can be mounted on a cabinet vanity or mounted on the wall to save you additional floor space. 
5. Pedestal Vanities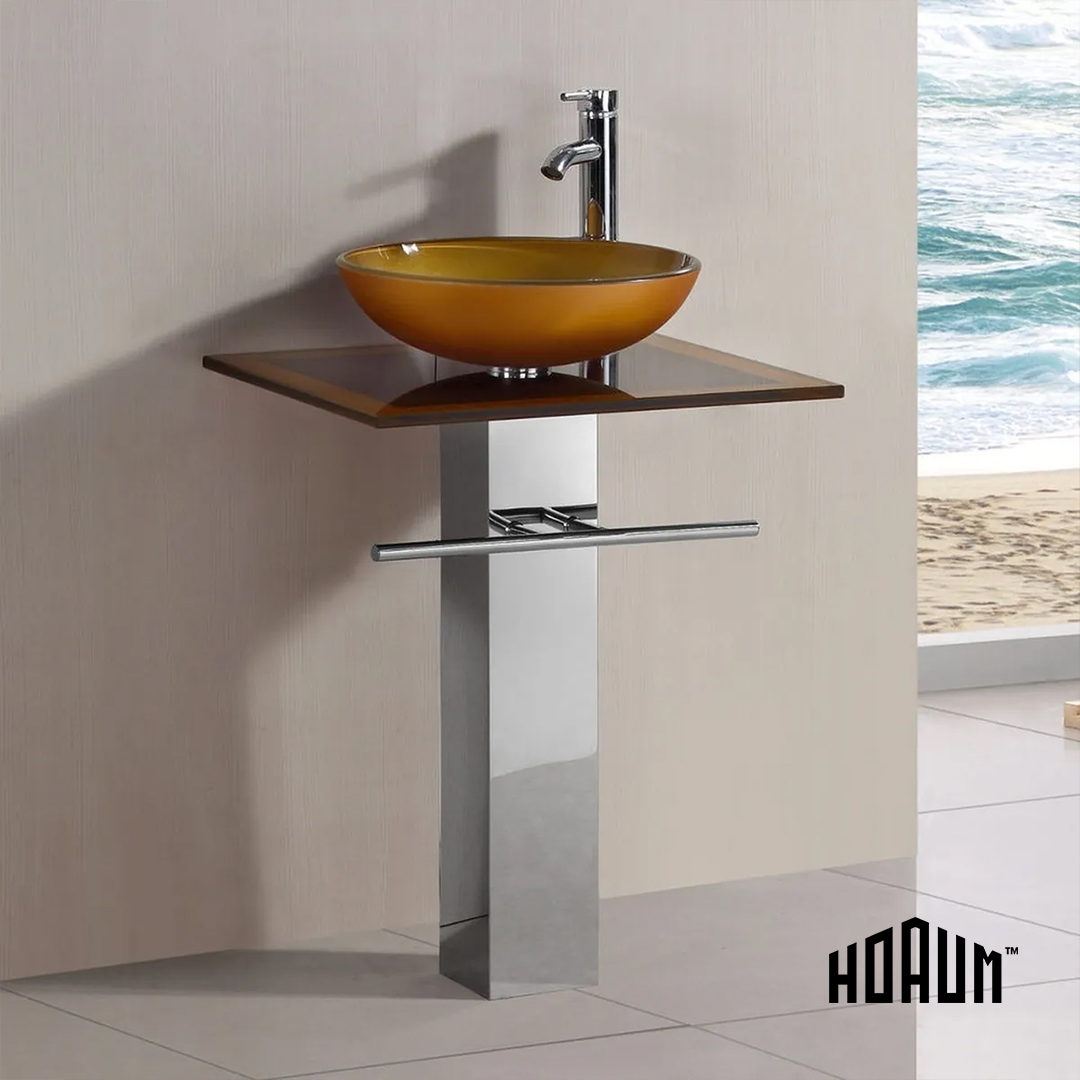 Truly understated, pedestal vanities are an oldie, but it's still golden in the bathroom world. Homeowners in 2022 are discovering that with a little zhuzz pedestal, vanities are still claiming bathroom remodels. Create a powerful look that oozes posh vibes with a pedestal vanity. If you can afford to sacrifice storage for the aesthetic, this style offers many add-on possibilities. You might have to check in with your bathroom remodeler on which add-ons to get in your bathroom, but the outcome is worth it!
Last Word
With so many existing vanity styles, you will have no issue finding your vanity. The more challenging quest is determining whether the vanity is suitable for your space which a bathroom installer can help you with. Browsing through this post, you can find a suitable vanity that matches your bathroom style and your needs.