Want to level up your bathroom? Add a vanity. A staple that elevates the look and improves efficiency in the bathroom, homeowners, swear by having it on their remodeling 'must-haves,' and we agree. A state-of-the-art vanity can lend your bathroom an appealing look, but we have to say it is not cheap. If one is working with a stringent budget, buying a new bathroom vanity is not a priority, nor is it a good idea.
Before we shatter your bathroom vanity dreams, know that you can still attain an astonishing vanity makeover. Updating the bathroom vanity is a great idea to refresh the look of your bathroom without spending too much. The following are easy-on-your-wallet ideas, if you want to update your vanity.
1. Refresh With Paint
It is incredible how a tin or two of paint can transform your vanity's look. Quality paint can cost you $15-$60 for a can and you will need some paint brushes. Remember to prep the vanity for the paint to hold perfectly; clean, sand, and prime it before you start. To avoid brush marks, use a slightly damp brush and paint in one direction. A well-painted vanity brings together a bathroom, so ensure to do it properly.
2. Update The Countertop
You can make your vanity appear brand new by switching out the countertop. When updating your vanity countertop, you have two options; install a new countertop or refresh the look with contact paper. Granted, both options are much more affordable than getting a new vanity, however, a new countertop will stand the test of time compared to contact paper but will cost you more. Available in different colors and designs, contact paper could cost you as little as $6 to $100 depending on quality and features. Choose a water-resistant option that will work perfectly for the bathroom area.
3. Replace The Hardware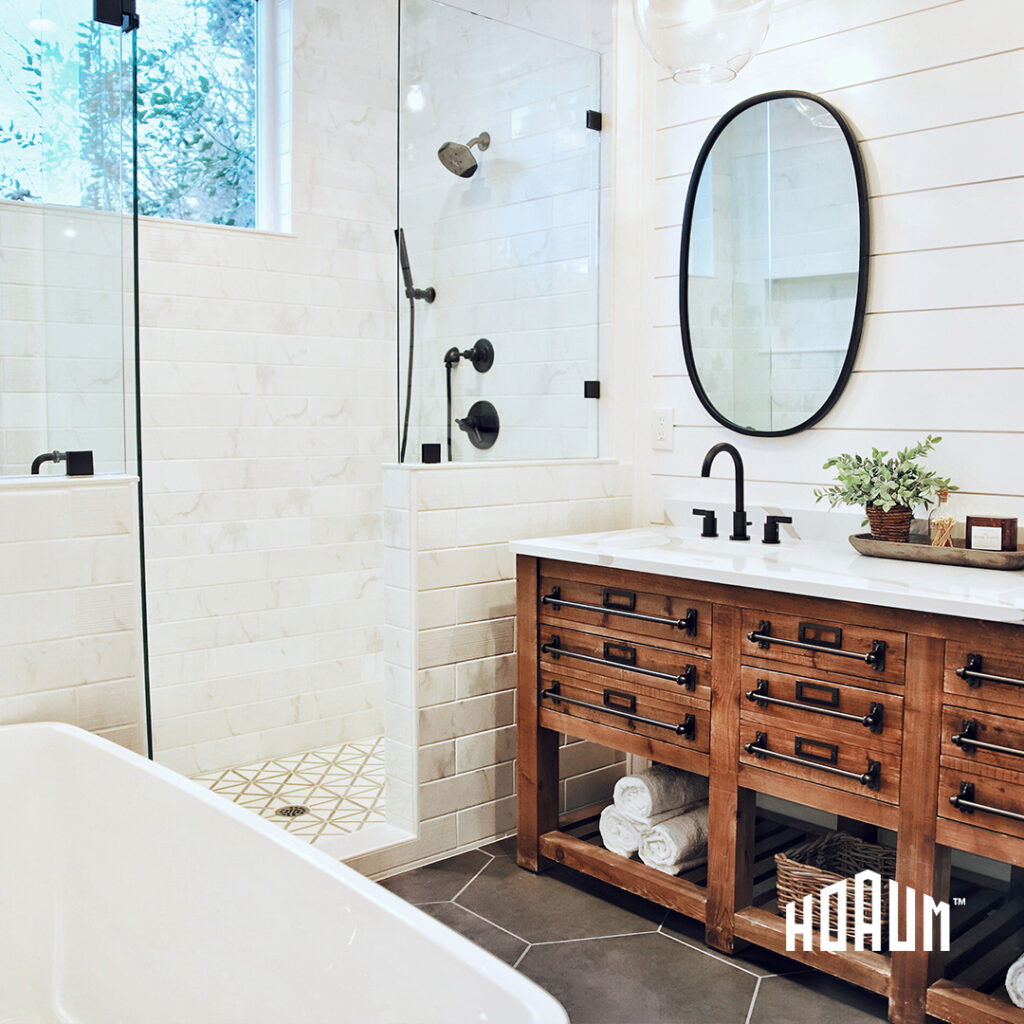 A quick fix to giving your bathroom vanity a brand-new look is changing out the hardware. Bathroom hardware is budget friendly and comes in loads of styles and materials suitable for any vanity design. A paint job and new hardware combo work like a charm in giving your vanity that brand-new look.
4. Repurpose At Cheap
The perfect bathroom vanity does not always have to be brand new. A more budget-friendly option would be to upcycle a thrift dresser. Repurpose the dresser into a vanity by adding vessel sinks and faucets. You can ask a bathroom remodeler to take care of the plumbing, which will cost you a fraction of a brand-new vanity.
5. Install New Lighting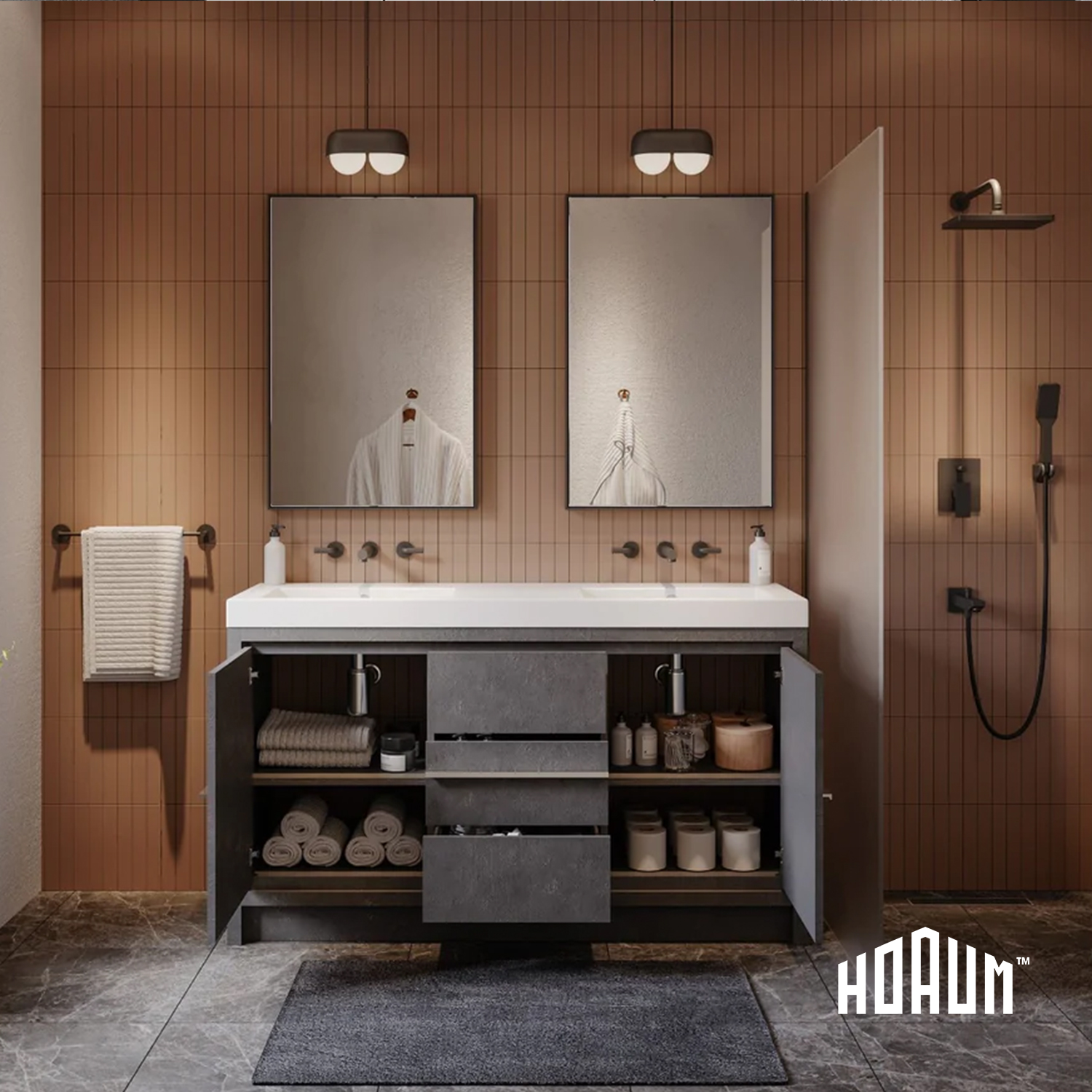 If your bathroom vanity is in perfect condition, an easy update would be to add or replace the lighting. You can inject visual appeal into your bathroom vanity with pendant lights or wall sconces. Browse online for affordable options and talk to your bathroom contractor to handle the updates and brighten up your bathroom space.
Summing Up
Updating your bathroom vanity is a project you can take on with a few tweak ideas. However, remodeling the bathroom is better left to the pros, with some projects requiring more than the dedication of an enthusiastic DIYer. Tile updates, plumbing, and bathtub installation require precision and skill, which our bathroom remodelers can provide. Get a free quote for your project estimates, and let us bring your bathroom remodeling vision to life.