We're about to plunge into a new year, and with this comes the resolve to improve our spaces. Home improvements will always linger in most people's resolutions, whether it be a simple declutter, a remodel, or a fresh paint job. A transformative change is always welcome if you're anything like most of us. This year, rather than take a swing at crazy makeovers that'll cost you thousands of dollars, we'd like to nudge you towards simple, affordable adjustments like bathroom paints. However, since we're knee-deep into the year, we'll highlight bathroom colors to look out for in 2023.
1. Tuxedo Vibes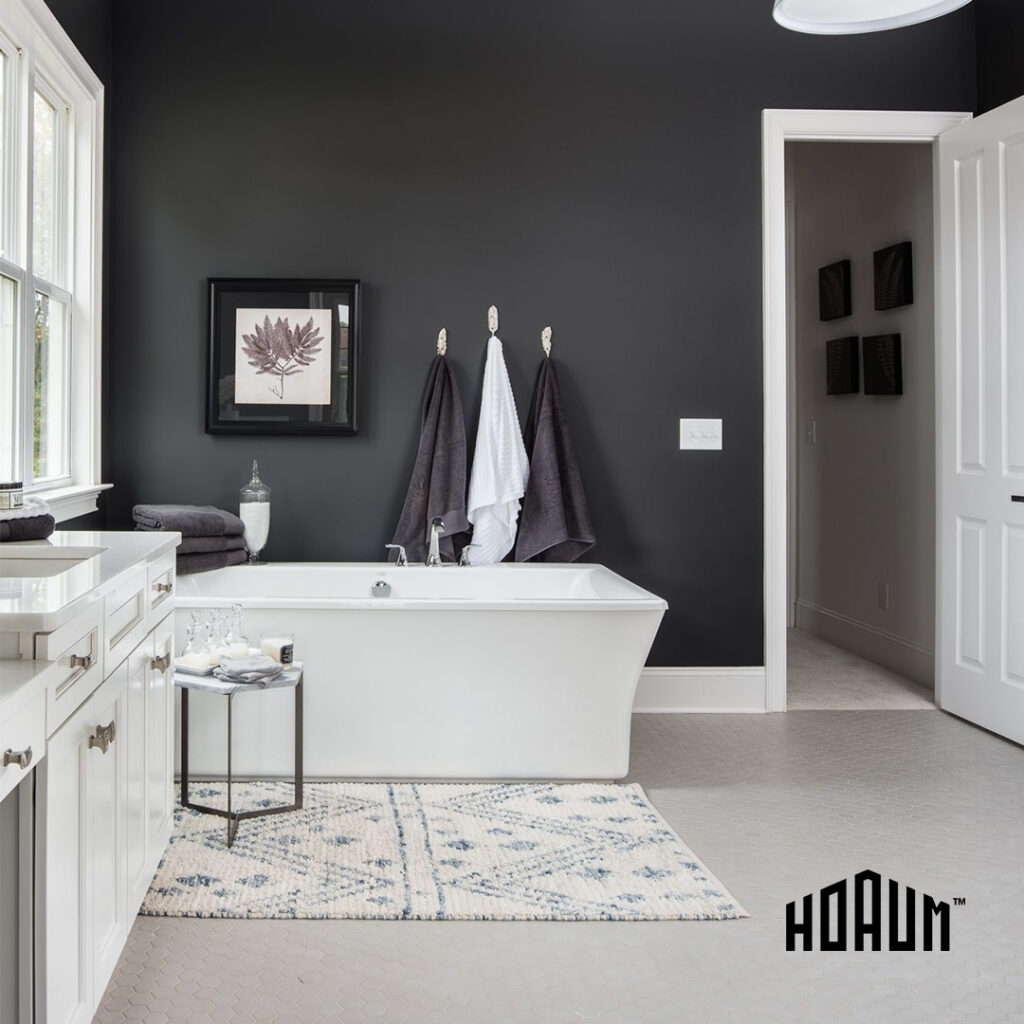 Black and white is a modern-day bathroom color classic; there's no arguing with that. This color combination exudes sophistication and elegance, with black bringing a sleek, cozy touch while white tones it down in contrast. Incorporating this tuxedo-inspired color trend in bathroom remodels is a tasteful way to envelope the space in a minimalistic aesthetic that's both bold and statement-making. Why do we see this color making the cut next year? Well, it gives room to test versatility with almost any color, shade, texture, and pattern imaginable.
2. Soft Blues
Dubbed the singular best bathroom paint color of all time, soft blue is hard to miss on this list. This sedate color reminiscent of the sky will always be a go-to for bathroom paint jobs, as it's easy on the eye and synonymous with feelings of calm and wellness. Count on wispy blue paint to wash those bathroom walls and ceilings with a touch of rest, relaxation, and rejuvenation. Furthermore, the color is said to increase a property's home value significantly.
3. Warm Earthy Tones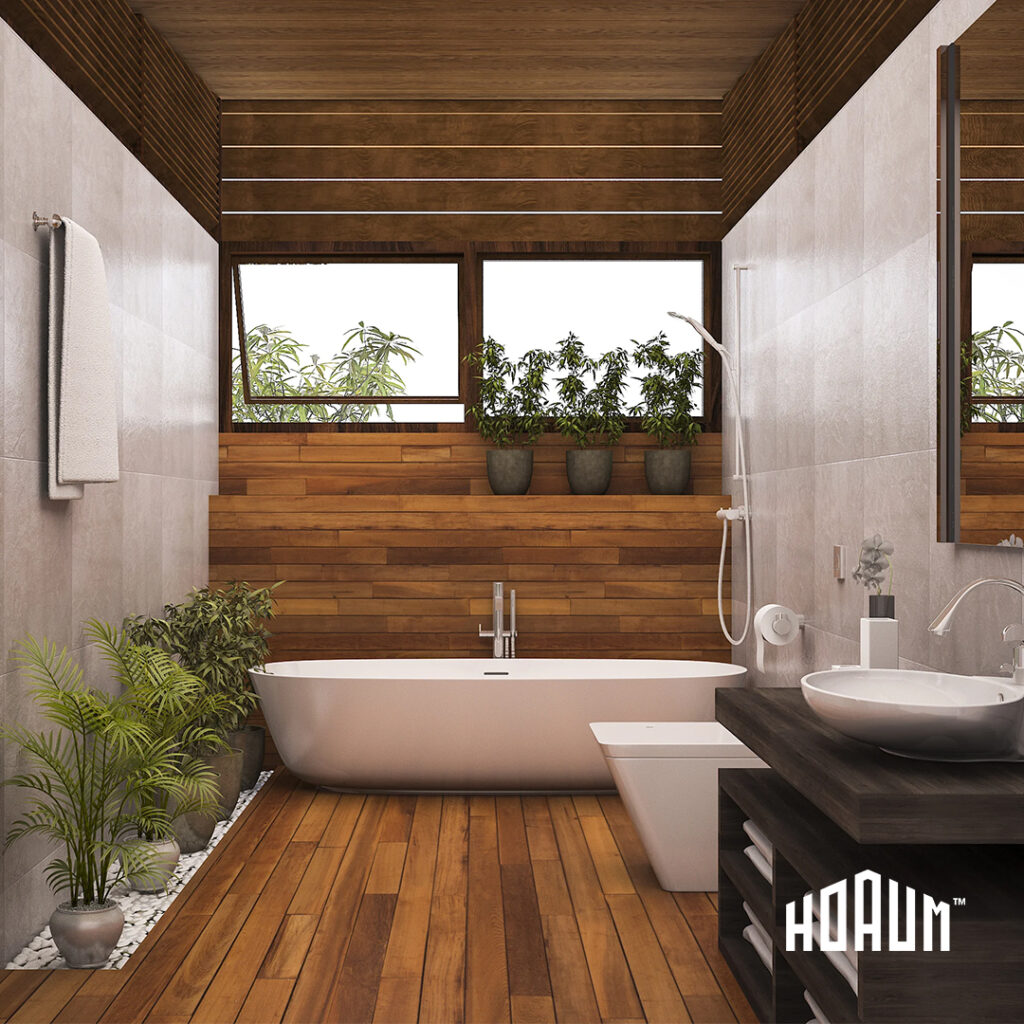 There's something about emulating nature's earthy tones into our homes that interior design coordinators cracked- they are grounding. Rich coats of taupe, terracotta, beiges, creams, and tans know how to inject a homey, inviting feel to a space without taking away from other secondary elements. Organic in their style, these colors take the crown for creating seamless bases in the bathrooms that'd perfectly blend with stone and wood finishes; this gives them an easy edge over most paint choices.
4. Soothing Greens
Come 2023, soothing shades of green will be an easy reach for bathroom remodelers and homeowners. Thanks to this color's muted nature and calm relaxing effects, bathrooms are set to thrive on splashes of eucalyptus, moss, and olive greens. Besides giving a good nod to nature, these leaf-inspired shades effortlessly complement natural grainy wood and white fixtures, which are prominent in most bathroom remodels. Should you want to remodel your bathroom next year, wrapping your vanity, cabinets, and walls in soft greens is an excellent option.

5. Jewel Box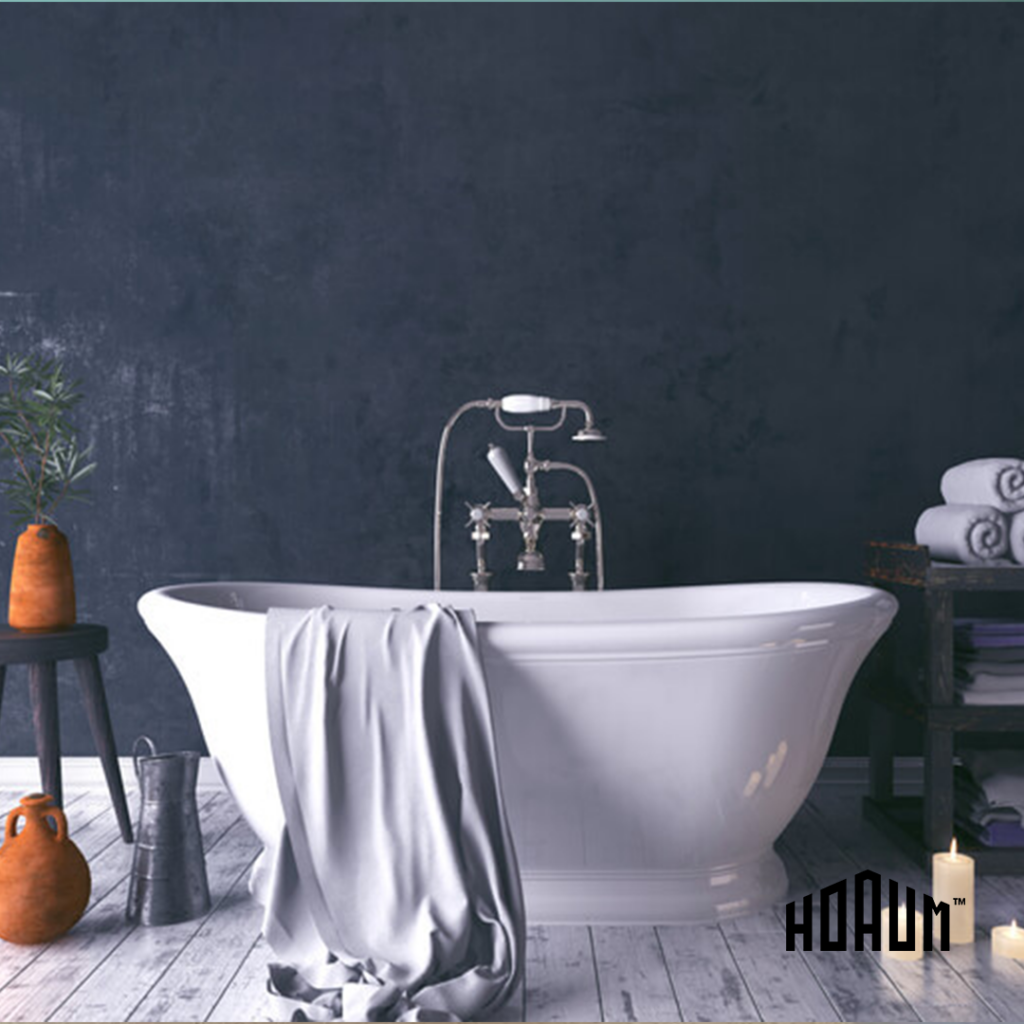 The jewel box bathroom aesthetic has been doing rounds this year, and we're expecting to see more of it well into 2023. Rich saturated blues, greens, purples, and reds will be making their mark in the bathroom confines next year, bringing that pop of color that bold homeowners need. If you're one to recoil at conventional bathroom colors, then a no splash of Sapphire blue or emerald green on your bathroom walls and ceilings should do it for you.

Final Thoughts
Bathrooms are multifunctional spaces; they serve as a retreat, a space to reenergize, kick-start, and wrap up our days. With so many trends coming in and out of the remodeling world, color is one element you can anticipate taking the lead in 2023. It is a stylish and affordable remodeling project that could transform your bathroom into a relaxing haven. Need assistance with your remodeling project? Complete a form, and we will calculate how much it will cost.